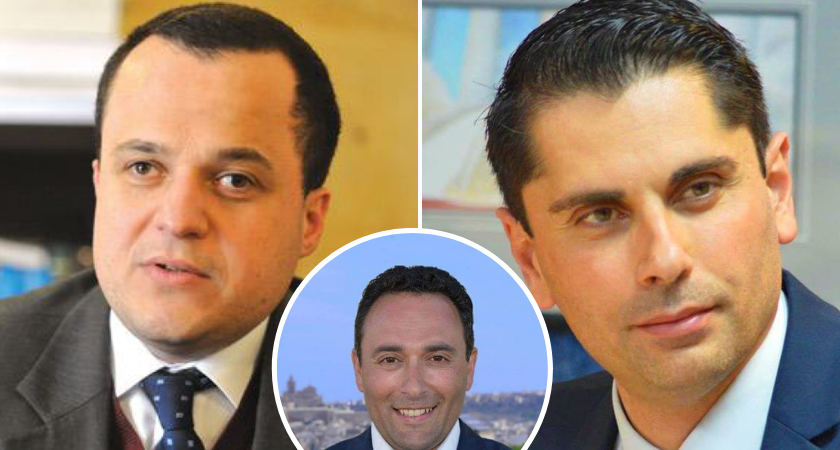 The Nationalist Party Executive Council are expected to meet to discuss who will take David Stellini's seat in Parliament.
The PN Member of Parliament Chris Said has written publically that he believes that the seat should be filled by Kevin Cutajar.
Kevin Cutajar or Jean Pierre Debono ?
The news comes to light after the decision by Gozitan MP David Stellini put in his resignation to Parliament on Tuesday. Two PN representatives showed their interest in the seat,  Jean Pierre Debono, who had given up his seat in 2017 for the PN Leader Adrian Delia. The other being Mr Kevin Cutajar who was himself elected as a councillor to Xaghra Gozo.
"I have no doubt that the seat ought to be given to Kevin" – Said
Mr Said said that he has no doubts that the worthy replacement for the role should be Mr Kevin Cutajar. He added that Cutajar had given many years of service to Gozo and this would be a powerful message to a national basis for the PN.
IS-SIGGU PARLAMENTARI TA' GHAWDEX GHANDU JIMTELA' MINN KANDIDAT GHAWDXI.Il-kollega David Stellini ftit tal-jiem ilu…

Posted by Chris Said on Friday, May 31, 2019
"Error if the PN throw away Gozo" – Said
Writing on Facebook, Mr Said informed the Executive Council that he believed that in the interests of Gozo and the Gozitan people that the seat be filled by a Gozitan candidate. He added that there were many Gozitans who had approached and expressed their desire in it and that it would be wrong if the PN dropped their desire.
Said believes that the Executive Committee should follow the statute and make efforts to appoint Kevin Cutajar. He said that in similar cases, the Party always went to the candidate from the same district.
Kevin Cutajar interested in Stellini's seat
Said's message echoes similarly to that of Rosa Borg, who expressed that the PN should appoint Mr Cutajar. She explained that choosing him demonstrated that the party was looking beyond his disability. This would make Cutajar the first disabled person  in the Maltese Parliament.