Tista' taqra bil- Malti.
Partit Nazzjonalista has accused the government of being unprepared for the reopening of schools scheduled for next month.
Schools were shut down in March when the coronavirus struck Malta and have remained closed since then. However, Education Minister has promised that schools will reopen next month, despite the number of active cases at present remains higher when compared to the active cases registered in March.
On Wednesday, Partit Nazzjonalista accused the Education Ministry of being unprepared for the safe reopening of schools amid the coronavirus pandemic.
In a statement signed by Opposition spokesperson for education Clyde Puli maintained that the Education Ministry could no longer argue that it does not know what to expect ahead of the next scholastic year. He remarked that in March, the authorities lacked the necessary expertise on the pandemic, however, since then, various experts have voiced their opinion on the subject warning that the upcoming scholastic year had to take into account the public health aspect.
Partit Nazzjonalista referred to statements made by the UN agency, UNICEF, and the Dean of the Education Faculty in which they argued that schools need to take all the necessary measures before reopening their doors to students. The Opposition noted that the ministry did not refer to any expert opinion on the matter and had yet to present a draft of the guidelines for discussion.
On Monday, Education Minister Owen Bonnici announced that the guidelines governing the reopening of schools next month are set to be published on Friday. A consultation process with the stakeholders will follow.
The Opposition maintained that given the circumstances careful planning was needed to ensure that schools could welcome students in an environment where the risk of contracting the virus was minimized.
PN accused Education Minister Owen Bonnici of holding the press briefing after he was criticized for the lack of preparedness. On Tuesday, the Malta Union of Teachers blasted the ministry over the sudden 'haste' to publish school protocols. The union said that it would not allow the government to streamroll over the educators.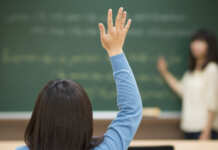 On Wednesday, 46 new cases were detected while 48 patients made recovery. The current number of active cases stands at 664.
If you want to be the first to receive the latest news on the coronavirus in Malta, download the Newsbook APP here.