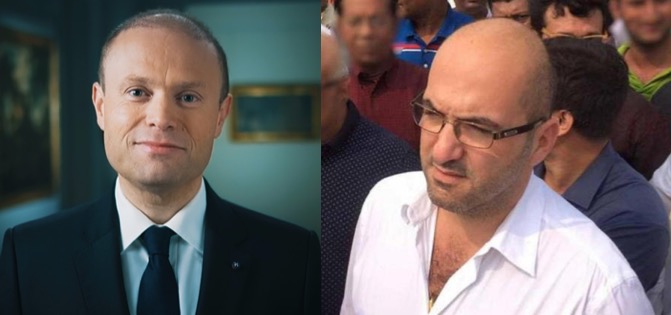 Tista' taqra bil- Malti.
The Times of Malta has reported that Prime Minister Joseph Muscat had signed a tapping order for the Secret Service some 15 months ago. According to the report this means that at that time, Prime Minister Joseph Muscat was aware Yorgen Fenech was a potential suspect in Daphne Caruana Galizia's murder.
The Times quoted sources which said that the Prime Minister had been updated on developments for months. Newsbook.com.mt can corroborate this information.
At the moment, both Yorgen Fenech and the PM's friend and former Chief of Staff are being questioned in relation to the murder. The clear potential conflict of interest was highlighted by the Chamber of Advocates Malta this morning.