Tista' taqra bil- Malti.
Following a meeting of the MCESD early this afternoon, sources close to the government have led Newsbook.com.mt to understand that the announcement of a new economic package by the government is 'imminent'. The same sources said that this would be on the cards in the coming hours.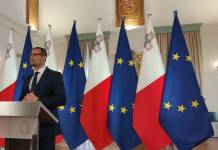 Following the meeting, comments relayed by participants indicate that it is likely that a stimulus package to support employment in industry will be generous. This would be a welcome departure from the dismayed reactions which the business community had to the first set of economic aids announced by the government last week.
One of the most worrying factors raised by the business community was the inevitability of job losses on a colossal scale if the government did not intervene in the right way to provide a crutch in the current and post-COVID-19 economic scenario. The indications by business were that the government needs to consider a serious wage support injection to maintain people in employment.
It remains to be seen if the expectations of the social partners who left the MCESD with cautious relief, will be met.
If you want to be the first to receive the latest news on the coronavirus in Malta, download the Newsbook APP here.