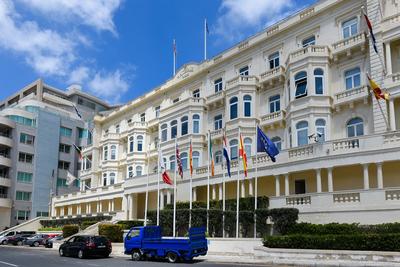 In a statement, Pilatus Holding Ltd claimed that the Partit Nazzjonalista Head of Delegation and Member of European Parliament David Casa acted: "in an elaborate frame-up with a declared fugitive", referring to the whistleblower Maria Efimova.
Casa has replied that the bank's threats will not stop him.
Pilatus Holding cited the magisterial inquiry into Egrant Inc. and has come to the decision that Casa's conclusions were "proven to be pure fabrications" despite the remit of the magisterial inquiry being limited into establishing whether the third Panamanian off-shore company belong to Prime Minister Joseph Muscat, his wife Michelle Muscat or other politically exposed persons.
The inquiry, of which 3% was published, concluded that there was no evidence to show that the company was owned by the Prime Minister or his wife.
The bank challenged Casa to renounce his parliamentary immunity so that he could be pursued in court. According to the statement, which was not sent to this newsroom by Pilatus Holding, Casa was part of a campaign against the bank. They claimed he wrote 50 letters to various Financial Intelligence Units.
The owner and director of Pilatus Bank Ali Sadr Hasheminejad was detained in the USA and indicted for multiple charges of bank fraud and sanctions busting. Sadr was released on bail after his lawyers presented a package of around $34 million. He faces 125 years of imprisonment if convicted.
"Your threats will not stop me" – Casa
In his reply, PN Head of Delegation David Casa reminded the bank that the owner is still facing a 125-prison term in the United States. Casa said that the calls made by Pilatus Bank echoed that of the Labour Party which called for his prosecution. He reiterated that these threats will not stop him from doing his work.
Casa also reiterated that multiple magisterial inquiries were still ongoing into the bank's workings and that "repeated FIAU reports had already established that Pilatus Bank was a medium through which money was laundered."
Casa also mentioned that Pilatus Bank has caused reputation damage to both Malta and the financial sector since it was allowed "to operate with impunity".