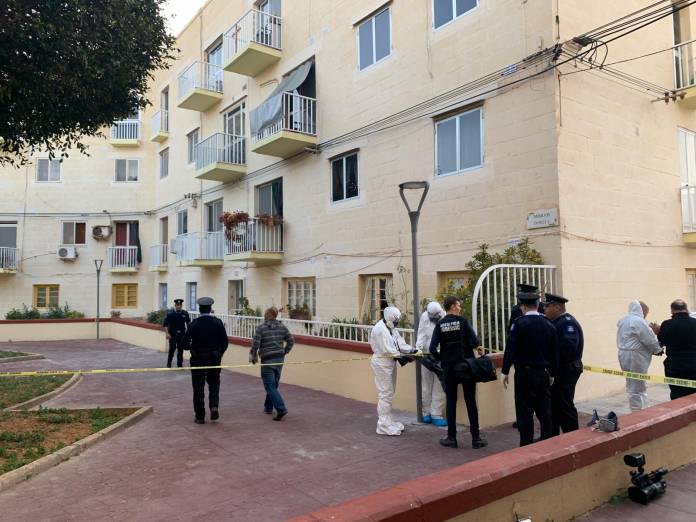 Tista' taqra bil- Malti.
A person was found dead in Santa Luċija, in a case which the police are treating as homicide.
A spokesperson for the police told Newsbook.com.mt that earlier on Tuesday afternoon, neighbors from the same apartment block alerted the police to a foul smell coming from the property.
The body was found in an apartment in Misraħ Dorell, Santa Luċija.
Members of the Civil Protection Department were dispatched on site as well as district police.
Police including officers from CID were on site, this newsroom is informed.
Upon entering the apartment the police found a body wrapped in garbage bags from head to toe in the bathroom. The body was taken to the morgue where an autopsy will be carried out.
The identity of the person has not yet been confirmed. It is believed that the unidentified body had been at the property for some days.
A police spokesperson on site said that the person who resided in the apartment was not seen in recent days. However, it is not yet known if the body found in the apartment belongs to the person who resided there.
The police are investigating the case.
Duty Magistrate Astrid May Grima is leading the inquiry.
More to follow