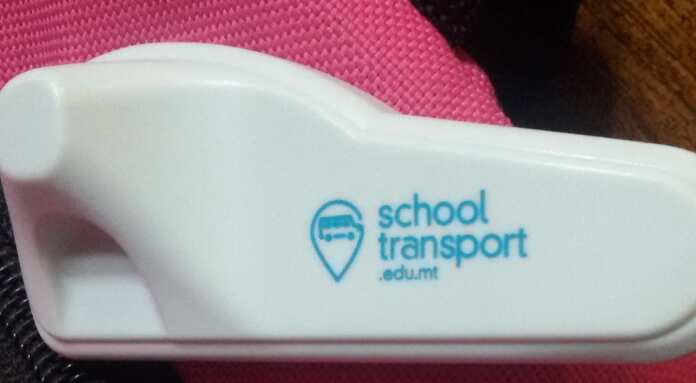 A number of students who make use of the free school transport scheme which was offered by the Government this year, feel that animals are treated better because an electronic chip has been attached to their school bag.
Many parents spoke with Newsbook.com.mt and expressed their frustration towards the situation. A mother explained that her daughter felt that animals were better off because their electronic chips are smaller. Another child said that she feels as if her bag has been stolen.
The same mother explained that without receiving a note or permission for the parents to sign, the children of the Secondary School of Rabat Gozo went home with an electronic chip attached to their bags. She remarked that her children said that the school explained the reason for it. If the electronic chip is removed, one would pay a fine and therefore the bag cannot be washed.
According to the mother, the parents filled in an online form for the students to make use of the free transport scheme but did not ask for approval for the electronic chip to be used. She believes that this has been done to result in fewer children making use of the transport scheme since the children would be cut off from the scheme if it is not used 75% of the time
In fact, a father told Newsbook.com.mt that this created conflict between Rabat Gozo Secondary School and the parents.
When Newsbook.com.mt contacted the school, the Head of School told the Newsroom to contact the transport section of the Ministry of Education.
Newsbook.com.mt attempted a telephone call with the Minister for Education and questions were sent by email.
Last September, Prime Minister Joseph Muscat said that the Government was planning to launch a new system for parents to know where their children are while returning home