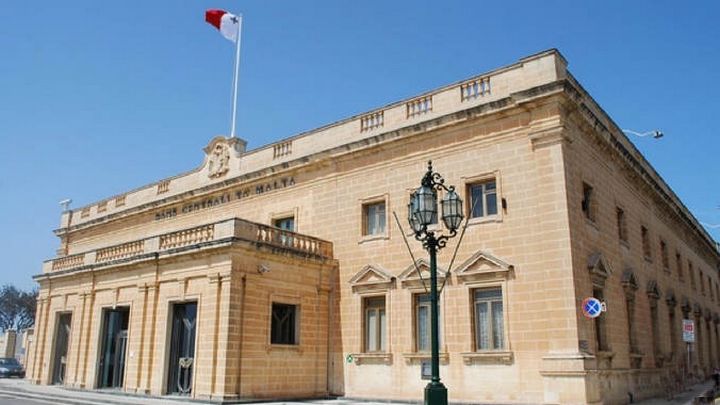 Certain banks could come under pressure for liquidity should the spread of Covid-19 persist and the ensuing economic recovery is prolonged, according to the Central Bank of Malta.
The Central Bank made this observation in the latest edition of its Financial Stability Report, which assesses financial sector developments in Malta during 2019. However, in light of the present situation, it saw fit to include a special feature on the impact of the Covid-19 pandemic in the report.
On a positive note, it highlighted that the Maltese banking sector entered the crisis on a strong financial standing. Stress tests carried out by the Central Bank showed that in a severe adverse scenario, overall, banks remained resilient with capital levels above regulatory minimums, with only a few small banks showing some vulnerabilities.
Overall bank liquidity was ample prior to the pandemic, and has continued to rise since savings have continued to increase during the pandemic.
But "if the spread of COVID-19 persists and recovery is prolonged, certain banking models could come under pressure for liquidity owing to suspended repayments and drawdowns of already committed credit lines," the Central Bank said.
The pandemic will have an impact on the extent of new credit and on banks' asset quality, with a potential increase in provisioning levels and write-downs. The write-down, together with a longstanding low-interest rate environment, would negatively affect the future profitability of banks, the CBM said.
Improved resilience in 2019
The Central Bank's assessment of the banking sector last year was positive, with the sector's resilience deemed to have improved. The balance sheet of core domestic banks continued to grow to represent around 186% of the GDP. This expansion was driven by house loans, as well as higher placements with the Eurosystem.
The core banks chose to focus on domestic activities and the quality of their loan book continued to improve, reflecting their conservative lending policies. But while profitability remained stable, challenges in the form of the continued low interest rate environment, the narrowing of interest rate margins and higher operational costs persisted.
The operation of non-core domestic banks remained generally oriented towards non-resident customers, while international banks had negligible links with the domestic economy. Both groups of banks reported profits, and in general, their risks and vulnerabilities remained contained.
The CBM also highlighted that financial stability risks from real estate were abating on the back of more moderate growth in real estate prices, coupled with a decrease in the number of development permits issued. Meanwhile, household debt-to-GDP remained relatively stable, somewhat lower than thehighs recorded in previous years.