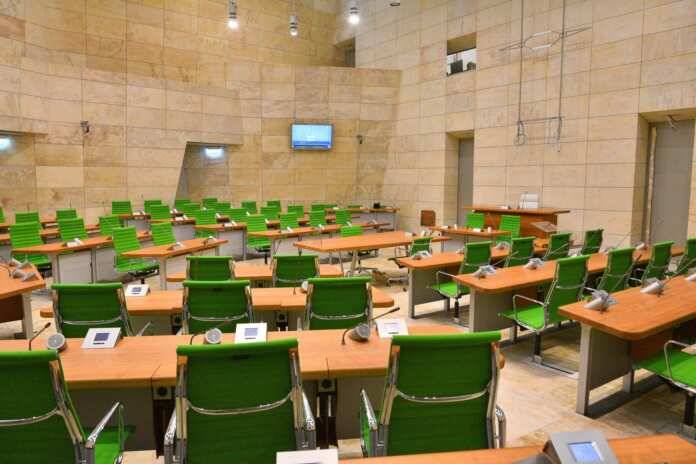 Tista' taqra bil- Malti.
Speaker Anġlu Farrugia turned out the Opposition's request to suspend Parliament's agenda to discuss the coronavirus outbreak in today's sitting.
In his ruling, Farrugia said that while he shared the opposition's concern and agreed that the issue was of clear public importance, it did not meet the criteria set by Parliament's Standing Orders on urgent debates. The procedure could only be invoked in cases where debate could not be postponed for another day, he explained.
Consequently, Parliament followed its scheduled agenda, and proceeded with discussing a motion filed by the Opposition to set up a parliamentary committee on Gozo affairs. The government has signalled its backing of this proposal, which would lead to a 5-member committee.
No need for additional debate for now – Fearne
The request had been made by opposition leader Adrian Delia, who asked for a ruling by the Speaker as the government did not wish to suspend Parliament's agenda.
Health Minister Chris Fearne highlighted that he had given a statement to Parliament on the coronavirus outbreak last Tuesday, addressing queries by many MPs in the process. He insisted, as Farrugia later did, that the opportunity for further discussion on the topic would not be lost, and that as such, the need for urgent debate did not manifest itself.
Fearne also said that it was ironic that the opposition criticised the government on failing to act on the virus which had appeared months ago, leading to a shouting match in Parliament before Farrugia suspended the sitting to deliberate on his ruling.
Earlier in the day, Family Minister Michael Falzon explained that new restrictive measures introduced in the St Vincent de Paul Residence were intended to protect residents from the virus.
In a reply to a supplementary question by Delia, Falzon said that a triage procedure had been introduced outside the residence. Visiting hours have been restricted to an hour in the morning and two additional hours in the afternoon, and residents may only receive one visitor at a time. He also said that contingency plans were already in hand, in case the situation evolved.
If you want to be the first to receive the latest news on the coronavirus in Malta, download the Newsbook APP here.