Transport Malta has announced measures in relation to yacht and boat registration in view of the coronavirus situation.
Transport Malta announced online services to yacht and boat registration under the Valletta Registry. The online services include;
Renewal of the Certificate of Registry
Provisional and Permanent Registration
Transfer of Ownership
Any other ancillary services
All payments are to be made by Debit or Credit Card
Transport Malta said that is taking these measures to minimise contact between individuals as all clients are being assisted from their own home.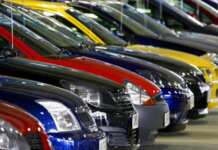 If you want to be the first to receive the latest news on the coronavirus in Malta, download the Newsbook APP here.