Tista' taqra bil- Malti.
Substantial increase in coronavirus cases will have disastrous consequences on the health care system, nurses have warned on Saturday morning. Highlighting that despite the number of beds available in intensive care unit, there are not enough nurses trained to provide care. Hospital admissions are expected to increase as the number of new infections continue to surge.
During this week, Malta has continued registering new cases with a total of 601 new coronavirus cases registered between 11 and 16 October. 205 individuals made a recovery during the same period. On Friday alone, 122 new infections were reported, registering a new daily record.
In a statement the Malta Union of Midwives and Nurses expressed its concern on the upward trend as it warned that it will 'definitely' have a negative impact on all hospitals including primary care, elderly institutions and Mater Dei Hospital at the detriment of the patients and the staff.
The MUMN noted that such increase will also result in more patients being admitted to hospital while this would increase the chance of more outbreaks in our health care setting.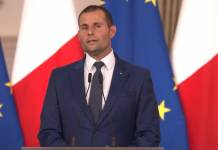 Not enough nurses trained for ITU
There are not enough trained nurses available to work with the number of beds available in intensive care in both Mater Dei Hospital and Gozo General Hospital, the union warned.
Pressure on the existing nursing work force especially in ITU is already leaving its adverse effect.
There are currently 75 ITU beds at Mater Dei Hospital and 25 beds at the Gozo General Hospital, however, the MUMN said that there are no sufficiently trained nurses available for such a huge number of ITU beds in both hospitals.
The union explained that it was not enough to have a high number of beds, but each bed requires highly specialist nurses to manage ventilators and intensive nursing care.
The union requested a meeting with Mater Dei Hospital management on this serous issue since ultimately the nurses will suffer with the patient paying the ultimate price.
On Friday, the Superintendent of Public Health Professor Charmaine Gauci said that there are six patients under the age of 72 receiving intensive care. The surge in cases led the government to announce new restrictive measures in the evening.
If you want to be the first to receive the latest news on the coronavirus in Malta, download the Newsbook APP here.