Norway lifted the ban for flights from the United Kingdom. The Norwegian health ministry said that planes will be able to land from today at 5 pm (CET).
The ban was introduced on 21 December following the discovery of the UK Covid-19 variant. With cases rising in the UK, various countries introduced restrictive measure or complete bans to travel from the UK.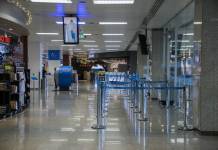 The Scandinavian country today introduced mandatory Covid-19 testing for anyone arriving from abroad.
India will open its airports to flights from the UK from the 8 January. The number of flights will be to 15 per week each for carriers of the two countries. The restrictions on the number of flights will be till the 23 of January.