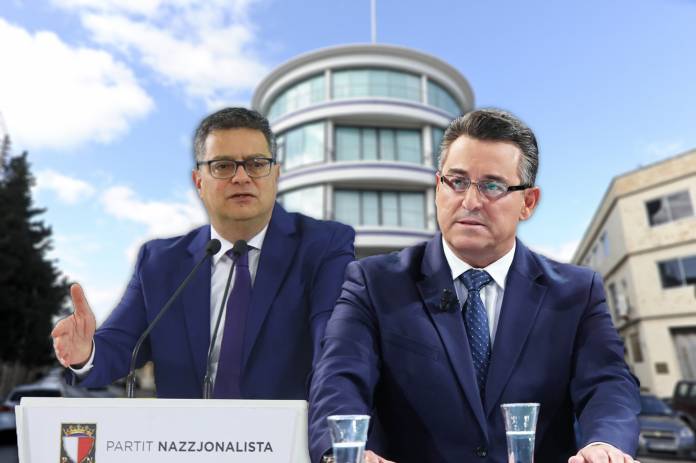 Tista' taqra bil- Malti.
It is not yet known when the due diligence reports prepared on the candidates interested in Partit Nazzjonalista leadership will be discussed before the party's administrative council.
Newsbook.com.mt has sent questions to MP Carm Mifsud Bonnici who heads the administrative council. No replies were received until the time of writing.
The PN's candidates' commission chaired by Colin Bowman has written to the two contestants asking them permission to release the full report.
A spokesperson for Bernard Grech has told Newsbook.com.mt that Grech has formally authorized the publication of his report.
Meanwhile incumbent leader Adrian Delia has not replied on whether he has formally acceded to the request for the report to be made public.
A spokesperson for Grech noted that the candidate had requested a copy of the report on Saturday when it was made known that the reports had been concluded. The spokesperson said that Grech has requested in writing a copy of the report from Colin Bowman on Sunday and another written request was sent to the president of the PN's administrative council, the executive committee, the general council as well as the chairpersons of the candidates' commission and the electoral commission.
Delia wants to publish his report; Gives ultimatum
On Tuesday evening, Partit Nazzjonalista issued a statement on behalf of its incumbent leader Adrian Delia announcing that he had sent a letter to the candidates' commission chairperson regarding the due diligence report.
In his letter Delia said that he agreed to the publishing of the report through 'correct mechanisms'. He noted that the report was only sent to the electoral commission and the president of the administrative council. Other members of the administrative council including Delia himself have not received a copy of the due diligence report.
Delia said that he is waiting for the administrative council to convene and discuss the due diligence reports and vote on a motion which he set to present to publish both reports. He then proceeded to give an ultimatum to the council saying will convene the administrative council himself if it fails to set a date for the next meeting.
The due diligence report
The candidates' commission had appointed a panel of independent experts to determine the suitability of the candidates according to the party's statute and regulations. The panel is chaired by Dr Antonio Ghirlando, and is composed of auditor Mario P Galea and notary Clyde La Rosa.
Bernard Grech has already announced that he would publish the report once he obtains a copy.
Bernard Grech was officially approved as a leadership candidate for the election scheduled for 3 October on Tuesday.
Should the due diligence reports be published?
Comment below or send us an email on: info@newsbook.com.mt