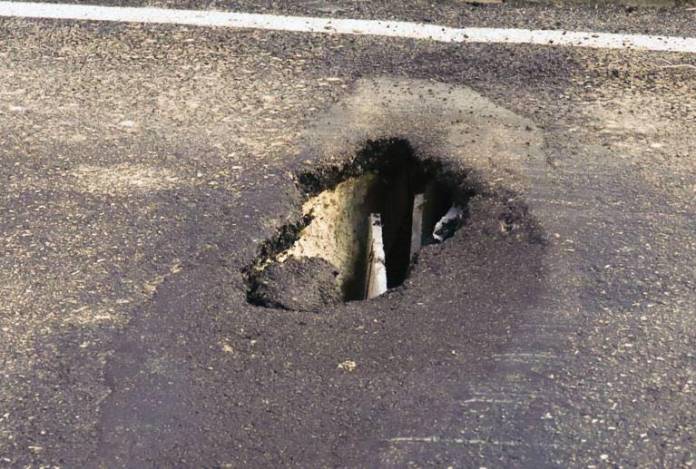 Tista' taqra bil- Malti.
Infrastructure Minister Ian Borg said that one of the recently opened flyovers was not damaged, taking to Facebook to explain that the gaping pothole which appeared in the flyover was "nothing but a narrow part of temporary asphalt" that was used until "expansion joints" are installed.
Photos of the pothole have been circulated widely on social media. Opposition MP Toni Bezzina revealed in parliament that the flyover which was recently inaugurated was already damaged. 
The Infrastructure Minister explained said that the expansion joints could only be installed after the third flyover was completed in the coming weeks when the last layer of asphalt would be laid.
Local newspaper Times of Malta visited the flyover on Friday, reporting that the pothole had already been repaired, however, the area was cordoned off with plastic barriers. Questions sent in by the Times of Malta remained unanswered.
In his Facebook post, Borg claimed that a continuous layer of asphalt would be laid which would last more.
According to the Infrastructure Minister, the type of asphalt used has never been used before.
Two flyovers were inaugurated during a ceremony which cost €40,000 in taxpayers' money.
More than 451,000 vehicles have used the new flyovers according to Borg. 
€40,000 for flyover inauguration
He then hit back at the Opposition saying that Partit Nazzjonalista chose to disseminate fake news claiming that a part of the flyover collapsed rather than apologising to the residents of the south of the island. He added that the flyovers did not collapse and that they were neither damaged, saying that the flyovers built in this project have been built using a design and materials that can withstand seismic shocks and the country's weather. Borg claimed that they flyovers would last more than 100 years.