Tista' taqra bil- Malti.
The 2019 edition of the ever-popular ŻiguŻajg International Arts Festival for Children and Young People kicked off today, Friday 15th November.
Now in its ninth year, ŻiguŻajg has undeniably become the go-to arts festival for young audiences; an event that is a must-see in the national calendar. As with editions past, this year the repertoire features a number of stellar productions by local and international arts companies, while ŻiguŻajg has collaborated with no less than four other public cultural organisations – the Malta Philharmonic Orchestra, Teatru Malta, Teatru Manoel and ŻfinMalta – to further showcase Malta's remarkable sea of talent.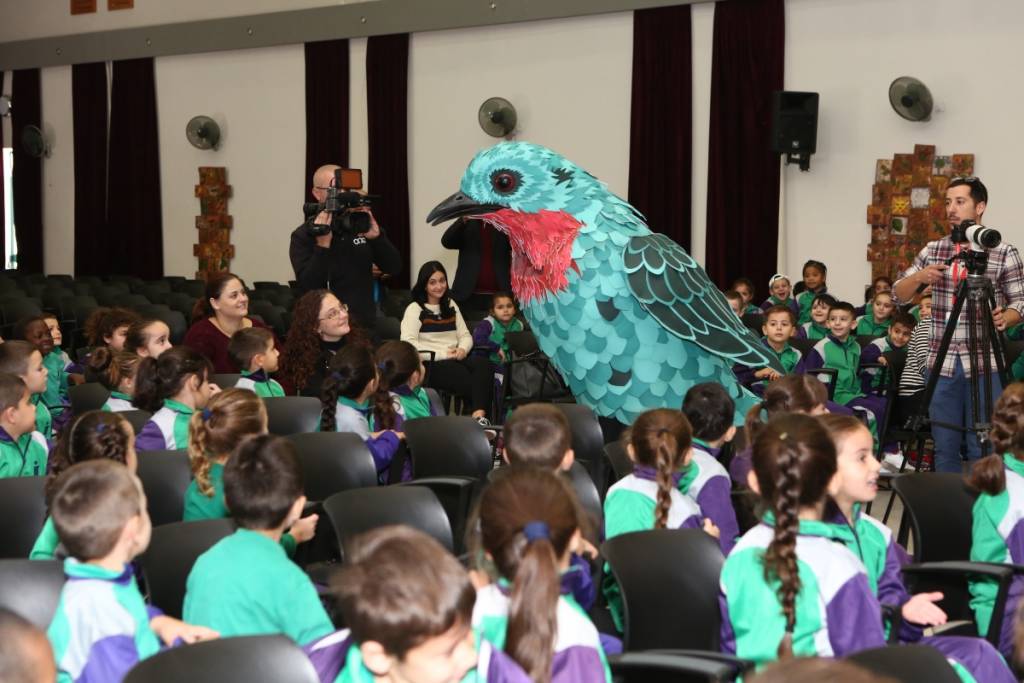 The Festival opened this year at Siggiewi Primary School with a performance and workshop of Tingo, The Tuneless Bird, a magical mix of music and puppetry by Malta's favourite sister singing-duo The New Victorians, and master puppeteer Matthew Pandolfino.
Officially declaring the Festival open, Rupert Cefai, Chairman of Fondazzjoni Kreattività said, "I'm delighted that ŻiguŻajg is still growing strong in its ninth edition, offering such a diverse and entertaining repertoire to children of all ages, who continue to flock here in their thousands."
This is a bitter-sweet opening for Daniel Azzopardi, who is in his last year as ŻiguŻajg Festival Director. Azzopardi has spearheaded the festival for four years and been on the team for eight. "I confess to feeling proud and enormously satisfied to have worked with such a great team to maintain the momentum ŻiguŻajg has built over the years," he said. "I am happy to hand the baton of such a strong arts and culture initiative on to my successor."
Azzopardi is not going anywhere as yet, however. Over the next 10 days he and the ŻiguŻajg team will see months-long work involving over 130 individuals from 11 different countries come to fruition, as the 21 programme projects open to audiences from all over Malta and Gozo. Tickets to some productions are still available.
ŻiguŻajg is produced by Fondazzjoni Kreattività and will run until 24 November 2019. Most of the initiatives will take place in Valletta and Gozo. For more information about the various projects on offer and to book tickets yo may visit the ŻiguŻajg website.
This content was supplied by ŻiguŻajg