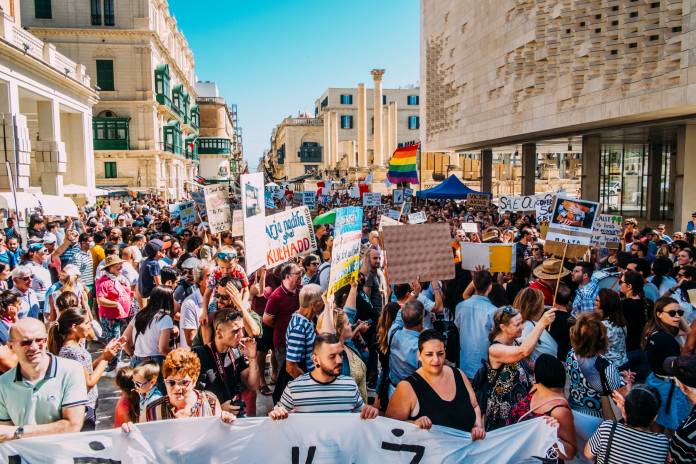 Tista' taqra bil- Malti.
Thirteen NGOs led by BirdLife Malta are insisting that voters' right to demand an abrogative referendum should remain untouched, pushing back against hunters' demand that it be rescinded.
Earlier this month, the Federation for Hunting and Conservation (FKNK) had written to President George Vella to call for an amendment to the Referenda Act, to prevent the public from calling for referenda "capriciously and/or abusively." It has long argued that the 2015 referendum on spring hunting was unjustly targeting a minority, an argument strongly rejected by BirdLife Malta.
FKNK's appeal 'undemocratic'
BirdLife condemned the hunting lobby's appeal as undemocratic, and emphasised that the required signatures – of at least 10% of Maltese voters – were rigorously checked before a referendum is called.
"Our country needs to safeguard the democratic right of citizens to participate in diverse ways in the legislative process. Limiting one of the few avenues for citizen participation would be an affront to democracy, regardless of the particular issue at hand," the NGO said.
It also observed that spring hunting did not solely concern hunters and trappers, but also "the rest of society that are having their natural resources abused of."
The NGO thus called for the President and the government to ensure that Malta's referendum mechanism is kept intact.
BirdLife Malta's statement is being endorsed by Din l-Art Ħelwa, Nature Trust Malta-FEE, Moviment Graffitti, Friends of the Earth Malta, Futur Ambjent Wieħed, Flimkien għal Ambjent Aħjar, Isles of the Left, Ramblers' Association of Malta, The Archaeological Society Malta, Wirt Għawdex, Aditus Foundation and the Malta LGBTIQ Rights Movement (MGRM).
The 2015 referendum, in which voters narrowly chose to vote in favour of spring hunting, is the only referendum ever called as a result of the Referenda Act. The law allows for referenda on the same issue to be demanded, but only after two years have passed.
BirdLife has not ruled out calling for a second referendum.