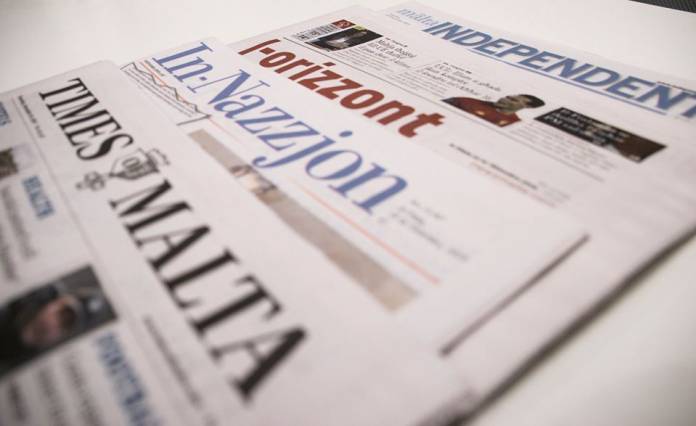 These are today's front page stories in Malta's newspapers.
The Times investigates a foundation that has donated more than €12 million to the National Philharmonic Orchestra over three years and discovers links with a Russian agency accused of acting as an intelligence network in foreign countries.
The Independent quotes Public Health Superintendent Charmaine Galea who said that a family which travelled to Italy with the three people diagnosed with Covid-19 have tested negative for the virus.
L-Orizzont covers an address by Prime Minister Robert Abela at a political event on Sunday commemorating seven years since the 2013 PL electoral victory. Abela spoke about social and economic successes of the Labour government.
In-Nazzjon reports on a PN event on Sunday to mark International Women's Day. Party Leader Adrian Delia said that society needs women at the forefront in every sector to change the way things are done.
The Independent speaks to activist Ruth Baldacchino who called on the media to help humanise sex workers arguing that typical images of 'faceless people in short skirts' only serve to reinforce the stigma.
The Times says that half of the waste collected in black bags is left untreated and dumped at the Magħtab landfill because WasteServe does not have enough capacity. The waste management corporation said that all grey and white bags, however, are being treated.
L-Orizzont carries an interview with Dr Mark Xuereb from suicide prevention organisation Sokkors fil-Pront about the impacts of overdevelopment. Xuereb said that unsightly buildings have an adverse effect on mental health.