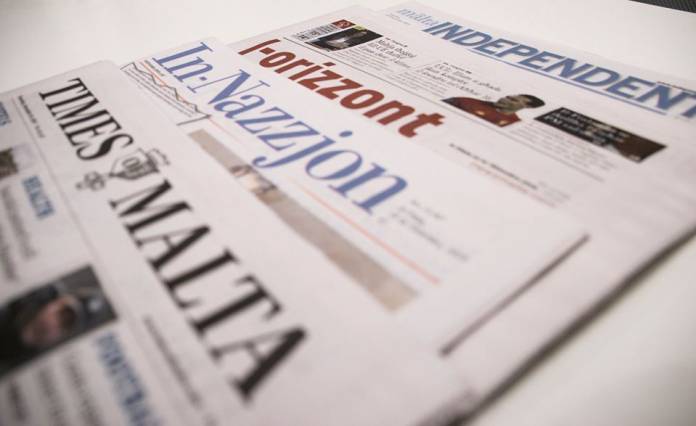 Good morning,
These are today's front page stories.
The Times leads with fresh measures announced by the government ordering high-risk people, including the elderly and people with specific medical conditions, to stay home. The restrictions will come into effect on Saturday.
L-Orizzont says that police have been ordered to disperse gatherings of five people or more in public as part of new measures against Covid-19. People will be asked to keep at distances of at least two meters away from each other.
The Independent quotes Health Minister Chris Fearne who said that predictive modelling used by authorities indicates that the spread can be expected to surge, entering a new phase of local transmission.
In-Nazzjon says that the lockdown for elderly and vulnerable people will directly impact 118,000 people and their families. Individuals affected by the new restrictions are being asked to keep at a distance from visitors.
The Independent reports that five new people tested positive for the virus by Thursday, bringing the total number of cases to 134. Many of the patients are being kept at home and only 33 are being treated at a hospital.
L-Orizzont follows the media briefing by Public Health Superintendent Charmaine Gauci who informed the public that, of the five latest cases, three were imported and two were locally transmitted.
L-Orizzont says that the European Parliament changed the way it is conducting it work to curb the virus spread. The paper speaks to Maltese MEPs who explained new systems that have been put in place.