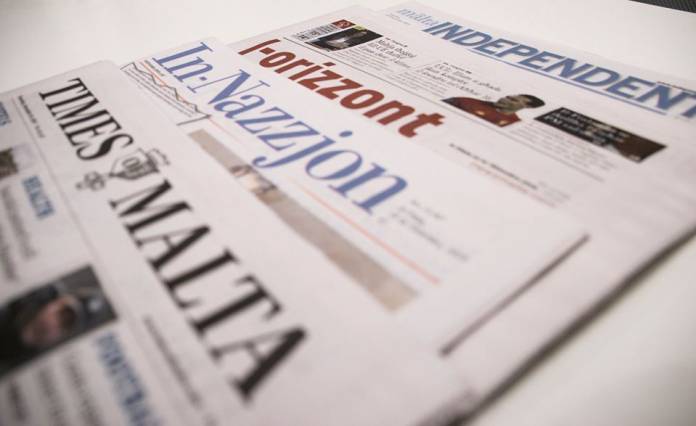 These are the front pages stories published on Friday's newspapers.
The Times speaks to the Archbishop who criticised "toothless cardboard institutions" for the lack of inspection and enforcement in the construction sector. He said that the fatal crumbling of a family home in Ħamrun was caused by negligence and greed.
The Independent speaks to Hotels and Restaurants CEO Andrew Agius Muscat who said that the tourism sector has been negatively affected by the Covid-19 outbreak but dismissed fears that the situation has reached crisis levels.
L-Orizzont reports on a 'serene' meeting between constituted bodies at the Office of the Prime Minister to discuss the coronavirus on Thursday. The president of the General Workers Union revealed that further talks are expected.
In-Nazzjon says that the board of the Public Services Authority held an urgent meeting this week and is expected to request a bailout from Bank of Valletta that could "run into millions". The paper says that company employees are angered by the company's financial situation.
L-Orizzont follows the case in court against Etienne Bartolo, accused of stabbing Roderick Grech to death. The court heard that in his last words the victim cried the alleged killer's nickname 'il-vojt' three times.
The Independent follows the funeral of Miriam Pace who was killed in a house collapse on Monday. The paper says that besides relatives and friends, the rites were attended but others who wanted to express outrage at the manner of her death.
The Times quotes Archbishop Charles Scicluna who presided over Miriam Pace's funeral. He said that people are only demanding to be safe in their own houses and comforted relatives and friends by praying that the victim will now find a home "that never collapses".