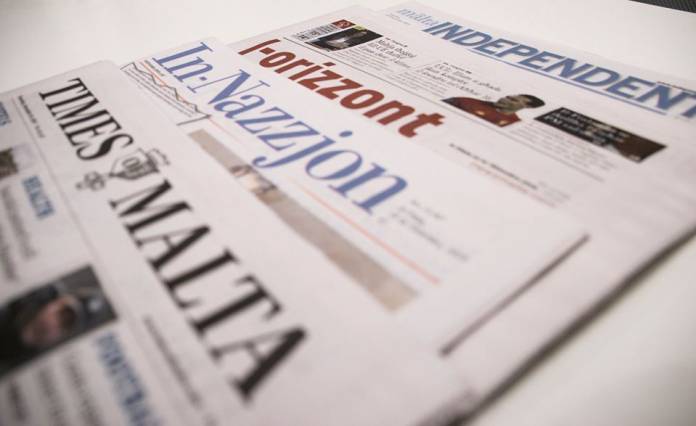 These are the stories on today's front-pages.
The Times says that Libyan authorities have ordered the Libyan Coast Guard to halt interceptions and disembarkation of migrant boats in the North African country. The paper says that a secret deal brokered by Neville Gafa' is now in doubt.
The Independent quotes Eurostat figures which reveal that Malta paid €322 million in environmental taxes in 2018, accounting to more than eight percent of the total government's revenue that year.
L-Orizzont quotes Prime Minister Robert Abela who said he is confident of reaching 'a fair deal' for Malta on EU funds. Abela said that it would have been unrealistic to expect an agreement to be reached at the first round of talks held last week.
In-Nazzjon reveals details of the Pastoral Visit by Pope Francis in May. The paper says that the Visit has been extended to two days and that the Pope has insisted on meeting people in vulnerable situations.
The Independent says that four different development applications have been submitted to the Planning Authority to erect four residential blocks on the site of the former Palm hotel in Qawra. The applications are recommended for approval by the case officer.
L-Orizzont says that interim PN secretary general Francis Zammit Dimech went on a private trip to Palestine one week after his election. The paper also claims that the choice of Zammit Dimech goes against the party's statute.
The Times reports that thermal cameras have been installed at the airport to screen all passengers arriving in Malta. The move follows news of the third death linked to the coronavirus in neighbouring Italy.