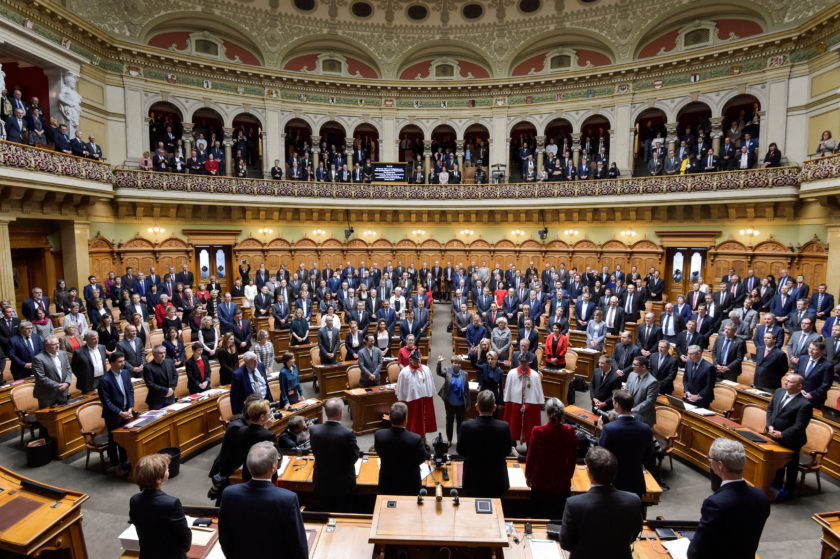 A newly-elected Swiss cabinet member vowed to fight to preserve wage protections in any new treaty with the European Union, potentially complicating talks with the bloc that are already stalled over the issue.
Any new treaty must prevent EU workers in Switzerland from undercutting Swiss companies that now pay the highest wages in Europe, said Karin Keller-Sutter of the pro-business Liberals (FDP), one of two ministers elected by parliament on Wednesday.
The issue is a stumbling block after four years of negotiations over an agreement for Swiss ties with its biggest trading partner.
"That's not simply protectionism. That's making sure we have a level playing field," Keller-Sutter told reporters in Bern.
"I'm convinced that if we want to continue down the bilateral path with Europe, then we're going to have to protect wages and be able to do this independently," she said.
Keller-Sutter and Viola Amherd, a member of the centre-right Christian People's Party (CVP) also elected on Wednesday, take office in January.
The current government is due to decide on Friday whether to support a draft treaty but a source told Reuters it lacks a majority.
The treaty stalemate has escalated as the EU says it could deny recognition of Swiss stock market rules to gain leverage, prompting the Swiss to threaten retaliatory measures that could affect trading on Europe's fourth-largest bourse.
"When the new cabinet members take up their work, I assume that the treaty dossier won't be finished," said Keller-Sutter, who replaces Johann Schneider-Ammann, a pro-Europe Liberal.
Before his retirement, Economy Minister Schneider-Ammann had sought in vain to cobble together a compromise deal, including by modifying wage rules to meet EU treaty demands while still safeguarding Switzerland's wages. But Swiss unions and Social Democrat members of parliament balked at the changes.
Amherd replaces Doris Leuthard, a CVP member and the country's transportation minister who in parting remarks on Wednesday warned that Switzerland delays a deal at its own peril.