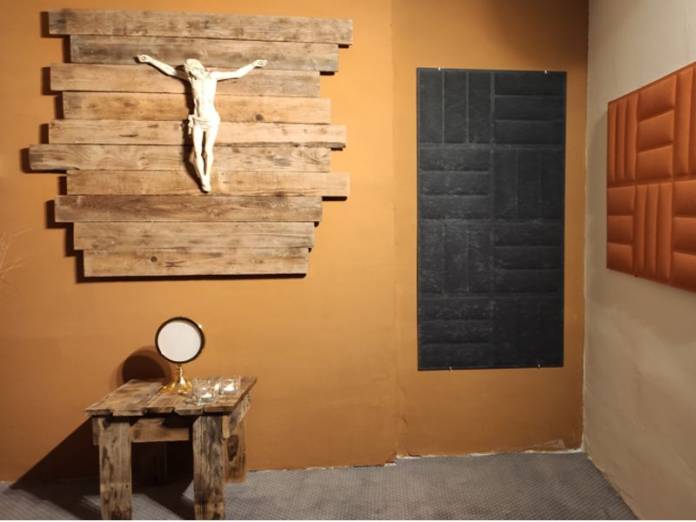 Tista' taqra bil- Malti.
Over the past few months, the Malta Augustinian Province, together with a group of Augustinian Youths have been working consistently putting the finishing touches to a new centre entitled Augustinian Youth Space with the aim of enhancing the Malta Augustinian Province's pastoral mission amongst youths.
Extensive work was carried out in this centre as this involved the renovation of all the facilities; a new prayer chapel; a recreational area; the installation of an entirely new electrical system, and the renovation and cleaning of the entire area. Thus, the centre is now equipped with a range of facilities so as to welcome groups of different ages and to serve as a space where youths will be able to discover themselves and also God.
Presently various groups are holding meetings, amongst these the Augustinian Youth group, the group of adolescents Tagaste Youths, as also various groups from St. Augustine College who make regular use of the centre's facilities.
All the work involved was done with financial assistance from the Millennium Chapel Foundation and the Maltese Augustinian Province, as also thanks to the continuous help of the Pieta community of the Augustinian Friars.
The aim of the Augustinian Youth group is to bring together youths from different walks of life who desire to discover themselves, to live as part of other youth communities, and to follow Jesus' footsteps, in the spirit and teaching of St Augustine.
Now that this centre is fully functioning, various activities have already started to be held there, amongst these discussion on social, religious and spiritual themes, formation meetings, prayer meetings and a variety of social and recreational activities.
Anybody wishing to join or who requires more information on the Augustinian Youth Centre is invited to contact Fr Terence Spiteri OSA on the Facebook page Augustinian Youths or visit the website.