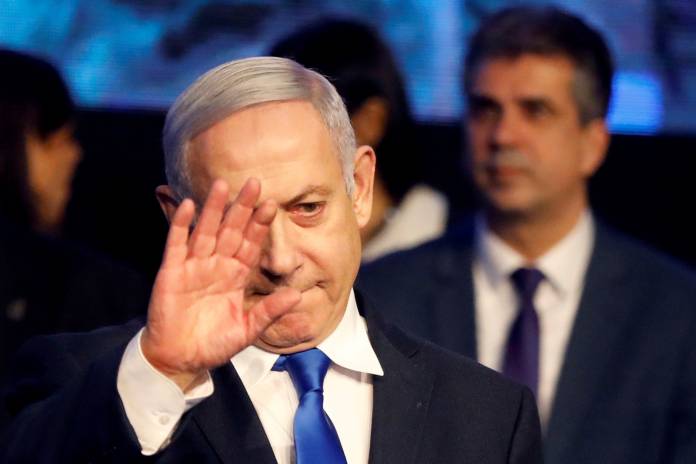 Israeli Prime Minister Benjamin Netanyahu easily won a vote to keep the Likud party helm, the party said on Friday, in a boost ahead of what is likely to be a hard-fought general election in March.
A Likud tally gave Netanyahu 72.5% of votes in Thursday's party ballot, against 27.5% for challenger Gideon Saar, who conceded defeat, tweeting that he would now back the incumbent "for the sake of a Likud victory in the (general) election".
The results awaited official confirmation by Israel's Elections Committee.
The challenge by Saar, a former education and interior minister, had added to pressures that have mounted this year on the four-term premier, who is under indictment and fighting for political survival.