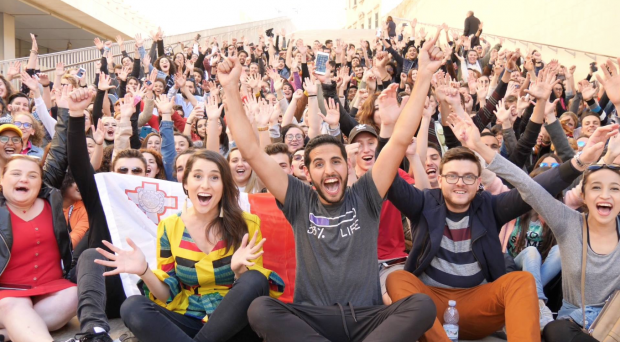 Video travel blogger, Nas Daily, has confirmed in a Facebook post only visible to Maltese users, that he is ending his global tour in Malta.
He explains that he will be hosting a big event at the Malta Conference Centre on Saturday January 5th, inviting 400 people from around the world and 1,000 Maltese to join him for a meet-up with an orchestra.
Why Malta?
Daily explains that his time in Malta was very positive and he 'couldn't think of a better place to find this crazy ride around the world.'
He adds that 'It's closer to home, so my parents and family can fly in. It's great weather year round. People speak English so its easy to communicate. And it's almost the most at home I felt outside of home, and that feeling i don't take lightly.'
The closing event in Malta will mark 1,000 days since he started his tour and 1 minute travel blog series.
'I'm incredibly emotional, stressed, and anxious. But I'm not ending on a sad note. I wanna end on a high one…. in Malta!'
Tickets are free and can be ordered from here: https://www.mcc.com.mt/?m=events&id=342