What I missed most during the COVID-19 lockdown was live music. It never hit me so much as when I went to a concert in the APS MPO series at the Harbour Waterfront, Valletta. The public was seated in pairs arranged at social distancing and there were never more than 6 people on stage at any one time. String players from the MPO and Michael Laus at the piano provided accompaniment in all but one item. All arrangements were by Michael Laus. That exception was the in the witty and high-spirited interpretation of Hahn's song cycle Venezia brilliantly sung by soprano Tatiana Lisnic. She was accompanied by harpist Britt Ahrend.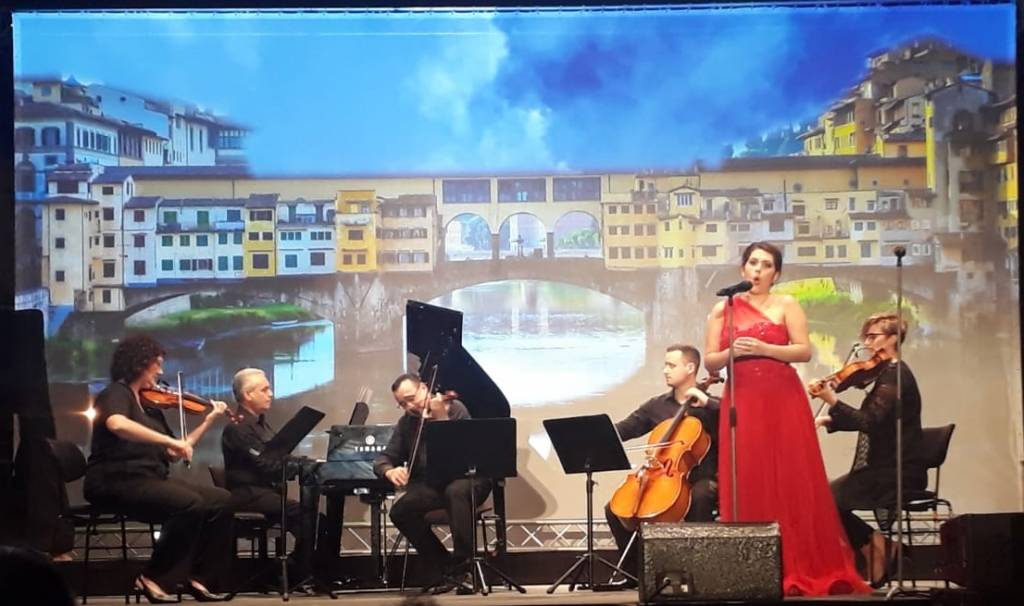 One must declare a priori that the three other singers were equally on top form in a veritable feast of beautiful voices. They sang to various instrumental combinations which could be just piano, a string quartet, trio or quintet and even piano quartet. The lights were effective and backdrop changes were according to theme and mood of each piece.
Speaking of solos, soprano Nicola Said sang Je veux vivre from Gounod's Roméo et Juliette and O mio babbino caro from Puccini's Gianni Schicchi. Mezzo-soprano Marvic Monreal sang the Seguidille from Bizet's Carmen and Leoncavallo's Mattinata. Tenor Luís Aguilar sang Rossi's Parlami d'amore Mariù and No puedo ser from Sorozábal's zarzuela La taberna del puerto. The duets featured Nicola Said and Marvic Monreal in the Flower Duet from Lakmé by Delibes, as well as in the Barcarolle from Offenbach's Les contes d'Hofmann, and, from Penella's zarzuela Don Gil de Alcalá the habanera Todas las mañanitas. As a finale the three singers sang an arrangement of the Brindisi from Verdi's La Traviata.