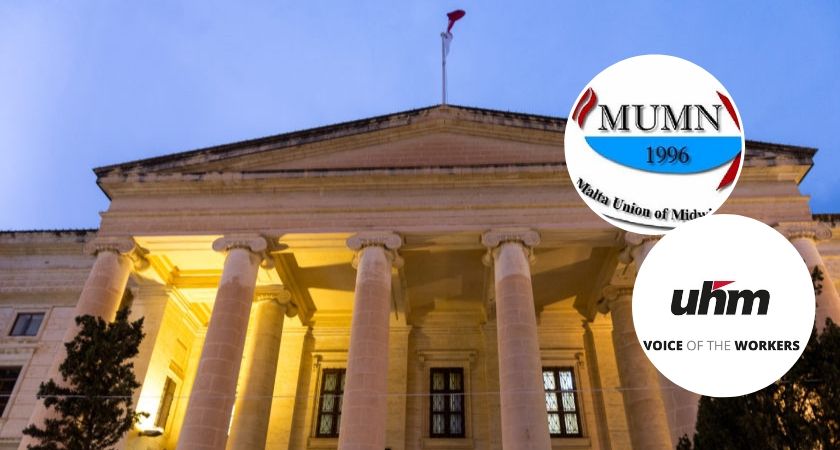 Tista' taqra bil- Malti.
The Malta Union of Midwives and Nurses (MUMN) has filed a judicial protest against Government, requesting that it should be recognised as the sole representative of physiotherapists working with Government.
The MUMN stated that although it was granted sole recognition in September 2016, the UĦM Voice of the Workers has filed a formal request for the same title. The Union stated that around 170 of 200 physiotherapists employed with Government are already MUMN members
Read: Industrial actions suspended at maternity department
Paul Pace, the chairman of the Union said that the UĦM had recently requested recognition of the allied healthcare professions, which incorporates nine categories of professionals in the public health sector, but excludes physiotherapists. He added that physiotherapists should have a collective agreement, therefore not falling under the same category of Allied Health Professionals.
In the judicial protest, the Union said this would be in breach of their fundamental right of association, as members will be forced to join UĦM Voice of the Workers, even though they are already members of the MUMN.
The Union added that Government has sent proposals which not only undermines professionals by putting them in situations worse off than those are less skilled, but has also disregarded the parameters normally used to differentiate between different levels in the industry.
Read: MUMN to escalate directives; says MDH staff needs to be respected