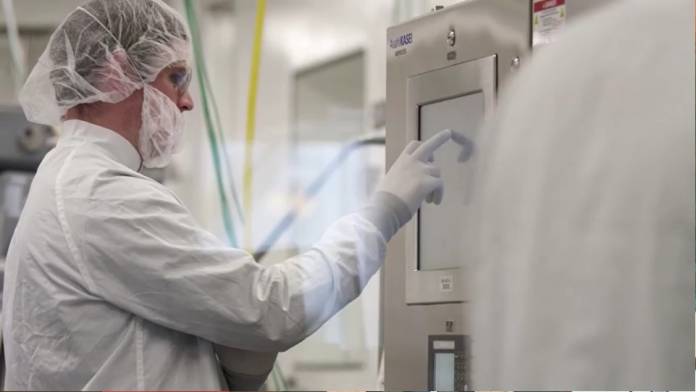 Tista' taqra bil- Malti.
Moderna has announced that it is filing for US and European emergency regulatory approval of its coronavirus vaccine with the U.S. FDA.
In a statement, the company said that in its latest trial, the vaccine efficacy against COVID-19 was 94.1%. This primary efficacy analysis included 196 participants with confirmed cases of COVID-19. It added that vaccine efficacy against the 30 severe COVID-19 cases was 100% successful.
Following today's updates, the next step is a meeting by the Vaccines and Related Biological Products Advisory Committee (VRBPAC), which will review the safety and efficacy data package for mRNA-1273, which the FDA has told Moderna to expect on December 17, 2020.
Moderna also expressed its intention on applying for conditional marketing authorization with the European Medicines Agency (EMA), as well as seeking Prequalification (PQ) and/or Emergency Use Listing (EUL) with the World Health Organization (WHO).
"We believe that our vaccine will provide a new and powerful tool that may change the course of this pandemic and help prevent severe disease, hospitalizations and death," Moderna CEO Stéphane Bancel insisted.
Pfizer, another company producing a similar vaccine, has already filed for the same US approval. Health officials and regulators in the United Kingdom are currently reviewing both Pfizer's vaccine, together with another one produced by Oxford University.
Pros and cons of different vaccines
With regards of effectiveness, Moderna and Pfizer are currently taking the lead, with 94-95% tested effectiveness. Oxford's vaccine's effectiveness has not yet been confirmed, as its researchers had announced that in the two trials carried out, it showed a 62% effectiveness in one, and a 90% effectiveness in the latter.
However, Moderna's vaccine does not come cheap. It is believed that it is currently selling at $33 per dose, while its rival Pfizer is selling at $20 per dose. However, Oxford's vaccine is by far the cheapest in the race, selling at only $4 per dose.
Where does Malta stand?
Maltese Health Minister Chris Fearne has just recently revealed that Malta has half-a-million coronavirus vaccine doses ordered from Pfizer and the first batch could be expected to arrive here in January. It is believed that vaccine orders have also been placed with other manufacturers.
In August, it was revealed that Malta has been allocated 330,000 doses of a potential Covid-19 vaccine through an agreement reached by the European Commission with pharmaceutical company AstraZeneca.
Up till now, the European Commission has signed six contracts with a pharmaceutical company for the European Union's COVID-19 vaccines portfolio, being AstraZeneca, Sanofi-GSK, Janssen Pharmaceutica NV, BioNtech-Pfizer, and Moderna.
The EU has most recently secured 80 million doses of Moderna's COVID-19 vaccine, with an option to increase purchases to a total of 160 million doses. It has also sealed a deal with Pfizer for the supply of up to 300 million doses of their COVID-19 vaccine candidate.
If you want to be the first to receive the latest news on the coronavirus in Malta, download the Newsbook APP here.