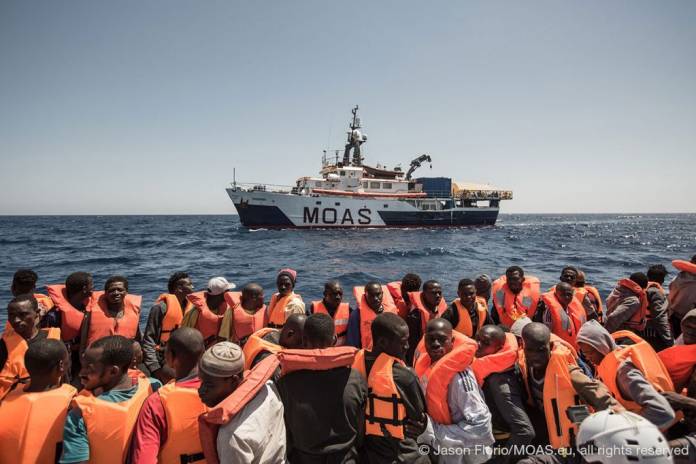 The Migrant Offshore Aid Station (MOAS) and Sea-Eye are planning to conduct Search and Rescue (SAR) operations in the Mediterranean. The NGOs have launched a fundraising campaign to support the operations that will be saving lives at sea. According to data by International Organisation for Migration, 700 people have lost their lives at sea during 2020. Regina Catrambone, MOAS Director, stated: "We firmly believe that nobody deserves to die at sea in search of safety, that's why we founded MOAS in 2013: to save lives. We are very happy about this partnership with Sea-Eye, to share our knowledge and expertise on SAR operations."
MOAS operations in the Mediterranean and Aegean rescued more than 40,000 people between 2014 and 2017.
"We are proud to bring the MOAS sea rescuers back into action on our ship. This is a milestone for Sea-Eye. Our operational cooperation has one main goal: to save more lives together. Between 2016 and 2017 Sea-Eye and MOAS crews met in rescue operations in international waters. Now we are working together on the SEA-EYE 4" said Gorden Isler, Chairman of Sea-Eye.
Donations to support the campaign may by following this link.
Malta's position on migration in the last months has been criticized. In a recent incident, Maltese authorities have been accused by NGO Alarm Phone of ignoring people in distress at sea.