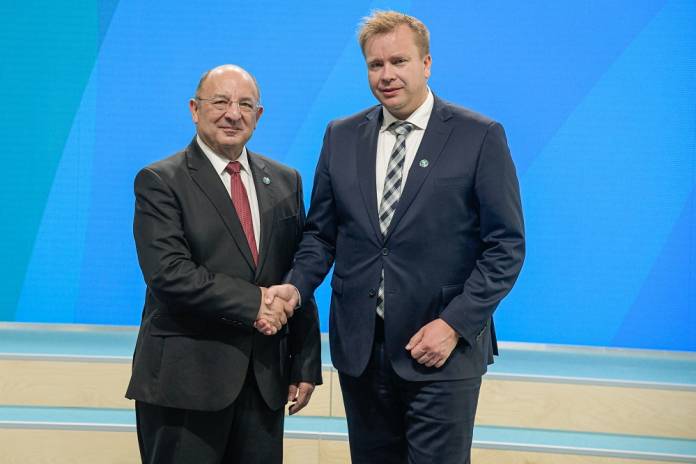 Tista' taqra bil- Malti.
Minister for National Security Michael Farrugia discussed Malta's maritime security among other European security and defence leaders in Finland. He stated that rapid and determined action is needed to counter security risks such as illegal immigration.
Farrugia participated in the informal meeting of EU Ministers of Defence held in Helsinki, Finland on the 28th and 29th August 2019. The informal meeting started by discussing artificial intelligence and new technologies with members of the Global Tech Panel, NATO Deputy Secretary General Rose Gottemoeller, as well as the United Nations Under-Secretary General for Peacekeeping Jean Pierre Lacroix.
Read: Mediterranean Bishops to meet about migration crisis
In a statement, Minister Farrugia emphasized that maritime security has always been among Malta's prime considerations when dealing with general law enforcement issues. He added that rapid and determined action is needed to counter security risks such as illegal immigration, piracy, illegal fishing and other illegal activities, and the sharing of information among relevant stakeholders is important to reach this goal.
On Thursday 29th, discussions focused on climate and defence, and coordinated maritime presence, followed by a session on hybrid threats between EU Ministers for Defence and EU Ministers for Foreign Affairs. The informal meeting was chaired by the High Representative of the Union for Foreign Affairs and Security Policy Federica Mogherini.
Read: Watch: Group of rescued immigrants relocate to Germany- PM
Farrugia explained that Malta participates in EU actions in the ambit of FRONTEX, and shares information within that forum with the aim to create a situational picture of the operational area in order to detect, prevent and combat illegal immigration and cross-border crime. "Malta also supports and participates in Common Security and Defence Policy (CSDP) missions, such as EUNAVFOR MED SOPHIA and EUNAVFOR ATALANTA to identify possible threats and disrupt smuggling networks. These operations enable Malta and member states to work jointly with other countries to prevent illegal activities and keep a safer environment within the busier areas for maritime merchant shipping", stated Minister Farrugia.
Minister Farrugia also toured the Suomenlinna open prison where he spoke with persons residing in the prison.