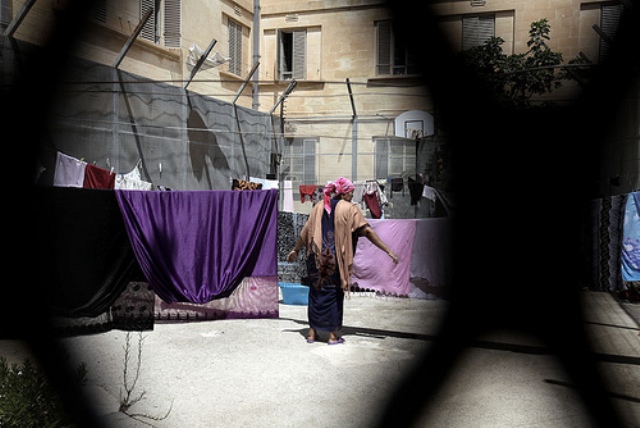 Tista' taqra bil- Malti.
Members of the Maltese Police Special Intervention Unit and dog squad were called to the Safi Detention Center last night after a number of migrants began protesting for their freedom.
The incident is believed to have started late last night and finally subsided at an unspecified time in the very early morning. Members of AFM, the police and paramedics are understood to have been on standby at the scene.
A police spokesperson explained to Newsbook.com.mt that the incident took place at around 9.40PM but could not specify when the incident had finally ended.
Although figures could not be confirmed, there were believed to be over one hundred migrants involved in the incident. Those staying within the barracks are currently waiting for negotiated deals over their relocation to fellow EU member states to be finalized with the Maltese government.
The police spokesperson could not confirm if those involved had been part of the recent disembarkations by AFM patrol vessels, conveyed from the Ocean Viking migrant rescue vessel.
Read more:
Updated: Second group of asylum seekers to be disembarked at Haywharf
Updated: Watch: Italian police seize Lifeline's vessel; Asylum seekers to disembark
Updated (2): Supply boat reaches Eleonore; toys given to children