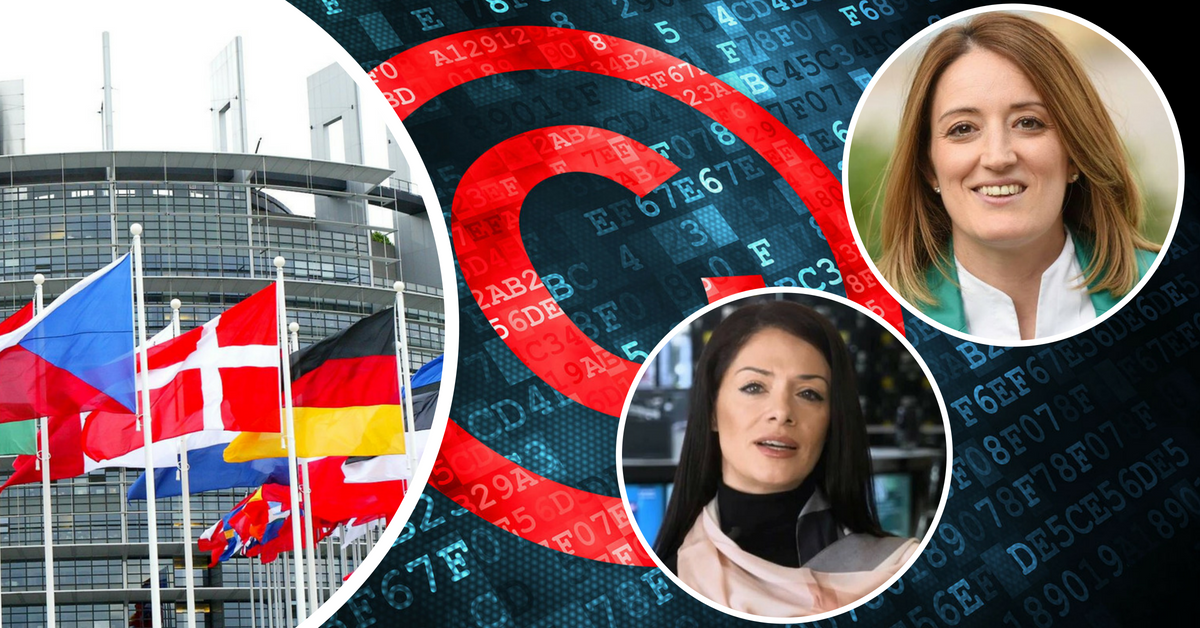 The European Parliament's plenary voted by 318 votes to 278, with 31 abstentions to reject the negotiating mandate, proposed by the Legal Affairs Committee on 20 June. As a result, Parliament's position will now be up for debate, amendment, and a vote during the next plenary session, in September.
The law would have put a greater responsibility on individual websites to check for copyright infringements. But the web's inventor Sir Tim Berners-Lee and others had expressed concerns about the proposed rules, which they said threatened internet freedom.
Bring in some balance, say Maltese MEPs
After the vote, Maltese MEP Miriam Dalli and Roberta Metsola commented to Newsbook.com.mt. Both Maltese MEPS , stressed the need for balance between protection and freedom of expression.
Miriam Dalli said that "…the way the legislation is drafted raises serious concerns about the freedoms of citizens on the internet. I ask for a proper balance to be reached in this regard. We need to have a directive that reaches broad support and is properly discussed." Roberta Metsola said that "… we need to strike a balance between the protection of a free internet with the rights of authors, artists and journalists. This will not change… it is crucial that while the Directive protects authors and publishers it will also not prevent legitimate private and non-commercial use of press publications by individual users – this is a fair balance and one that we can achieve."
European Parliament's rules of procedure provide that if at least 10% of MEPs (76) object to opening negotiations with the Council based on the text voted in committee, a plenary vote will be held. By the deadline of midnight on Tuesday, the requisite number of MEPs had lodged their objection.