In a post on Facebook St. Julian's Mayor Albert Buttigieg declared that the fine given to the establishment where a massive brawl took place was not enough.
He asked if the establishment will be permanently or temporarily closed.
The Mayor, was reacting to the saga related to the brawl that took place in Paceville on New Year's Eve. Three individuals aged between 33 and 36 were hospitalised following a brawl involving some 50 individuals in Paceville.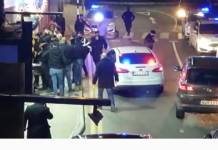 Reports in the media said that the establishment has been closed and may be fined up to €2,329. The Malta Tourism Authority confirmed the quantum of this fine, adding that the Enforcement Notice was issued 'after the necessary investigations were carried out'. The administrative fine, as described by the MTA was meted as per legal requirements.
The fight took place in a restaurant which was holding a private function. Reports claim that this was organized with disregard to Covid-19 restriction protocols.
On 103's morning show on Tuesday, Albert Buttigieg said the situation is unfair on businesses, which observe the rules. He said that if need be, licences of non-complying outlets are revoked.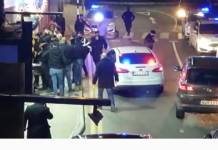 Philip Fenech, Deputy President of the SME Chamber, expressed his disappointment that the venue where this incident happened broke the rules and regulations agreed upon due to Covid-19 restrictions.