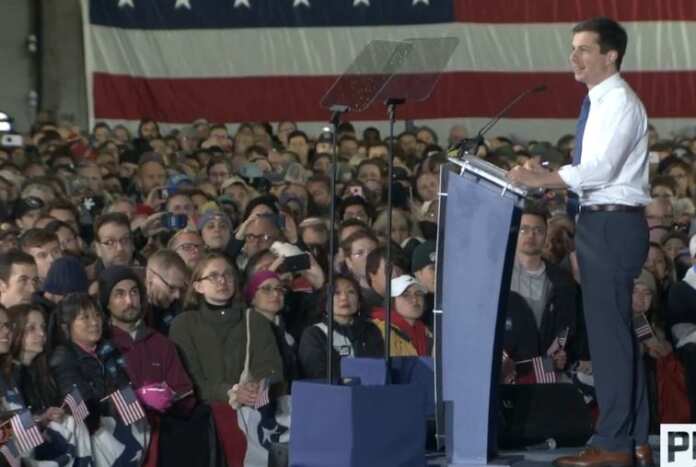 Pete Buttigieg is officially launching his bid for the 2020 US Presidential election.
The 37-year-old, half-Maltese mayor, is launching his campaign against a backdrop of improving polls and increasing national interest. Buttigieg, is polling third-place in Iowa and New Hampshire, behind Bernie Sanders and Joe Biden but ahead of heavyweights like Kamala Harris, Elizabeth Warren and Beto O'Rourke.
In January, Buttigieg announced that he was creating an exploratory committee as a possible candidate for President of the United States in the 2020 election. Buttigieg is seeking the Democratic nomination. If elected, Buttigieg would be the youngest American president.
Mayor Pete, as he is known, is the mayor of South Bend, the fourth largest city in Indiana.
Buttigieg, an openly gay Rhodes scholar and Afghan war veteran, launched his campaign in his hometown where he launched his political campaign less than a decade ago. His father, Joseph Buttigieg, is a Maltese who had read for a PhD in the States, he then went on to become an English professor at the University of Notre Dame until 2017, when he became professor emeritus. Joseph Buttigieg translated and edited the English edition of Antonio Gramsci's Prison Notebooks.