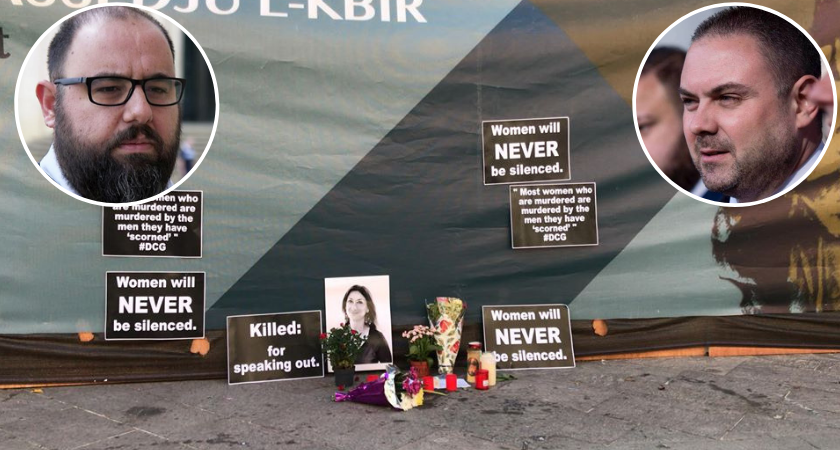 Earlier this morning, independent journalist and blogger Manuel Delia has taken Culture Minister Owen Bonnici and Director General at the Public Cleansing Department Ramon Deguara to the Constitutional Court.  The application in the constitutional court was filed following the repeated removal of the makeshift memorial dedicated to the assassinated journalist Daphne Caruana Galizia.
Delia is citing the breach of Article 10 of the European Convention on Human Rights and Article 41 of the Constitution of Malta. In the application which was signed by lawyers Karol Aquilina, Jason Azzopardi, Eve Borg Costanzi, Paul Borg Olivier and Therese Comodini Cachia, Delia said that in a democratic society he would have the right to express himself freely and protest in situations when the authorities are deemed not doing enough to assure the rule of law. Article 10 from the European Convention of Human Rights provides for the freedom of expression and that even in disagreement, the authorities are duty bound to protect the individual right of a person.
In a comment to Newsbook.com.mt, Manuel Delia insisted his application was not in pursuit of his personal rights. "Thousands of people are being silenced by government action. Even if you disagree with us, you could be next. It is important that the powerful are kept in check and compliant with the basic freedoms our constitution guarantees everyone of us".
Delia asked the court to establish whether there was state interference and whether this was within legal parameters and whether the aim was a legitimate one and allowed in a democratic society. Saying that for something to be considered legal it would have to be based in law which was not arbitrary. In his application, Delia noted that when Bonnici gave statements to the media in this regard, he failed to quote which law was applicable in the case of the removal of banners, flowers and candles from Caruana Galizia's memorial set at the Great Siege Monument.