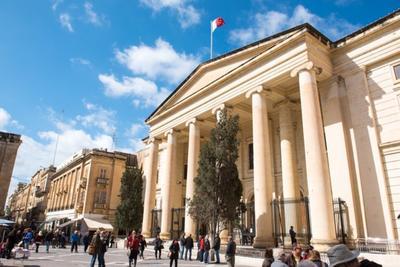 Tista' taqra bil- Malti.
A 39-year-old man who resides at St Paul's Bay was remanded in custody after being arraigned in court over child sex crimes.
Bojan Ambrus who is a Serbian national was arrested after he participated in sexual acts involving underage girls. He was accused of sex acts with a minor, forcing a minor to perform pornographically being possession of child pornography and of resisting arrest when he violently attacked the officers.
The man pleaded not guilty to the charges brought against him. He did not request bail.
The defence asked the court for a ban on the publication of the accused's name. The prosecution objected on the basis that the man might have abused of more minors. The prosecution said that it hoped that by publishing his name more victims will come forward.
Magistrate Charmaine Galea who presided over court, turned down the request.
Police Inspector John Spiteri told the court that the accused had committed similar crimes in Canada. Further the police found footage of his victims on his phone, the court was told.
In 2014, Ambrus had admitted to 17 charges including making child pornography, luring and possession of child pornography. He had initially plead not guilty and was already mid-way through his trial, according to the Canadian Global News.
The prosecution said that the man would lure girls aged between 12 and 15 and encourage them to participate in sexual acts.
It was after a girl had filed a police report that the police uncovered other victims.
Magistrate Charmaine Galea presided over the court. Police Inspectors John Spiteri and Paula Ciantar led the prosecution. Legal Aid lawyer Raisa Colombo appeared for the accused.