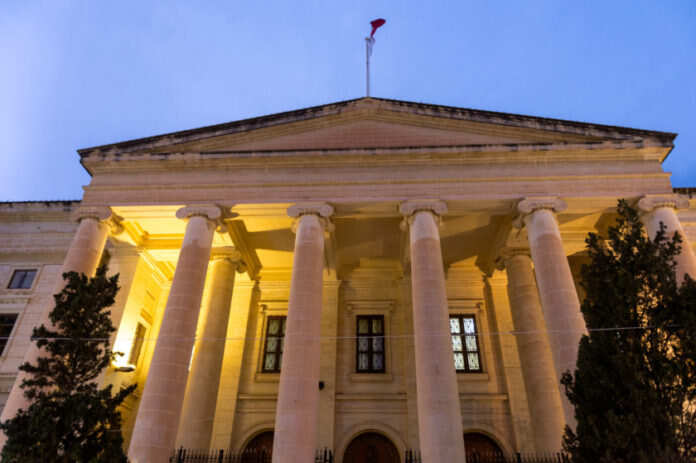 Tista' taqra bil- Malti.
A man was jailed for 18 years after having been found guilty of trying to murder a woman in St Julian's during a mugging in 2016.
The Judge Giovanni Grixti also ordered the man, Rawad Briga Abdelsalam to pay the fine of €7,282.
The case happened on the 28 August 2016. Mariel Agius, who at the time was 25 years old, was walking with her friend in Lourdes Alley in St Julian's. Her friend, Justina Seinkiewicz, was carrying a hand bag which contained a mobile and €20.
It is understood that the accused approached Agius and Seinkiewicz, and tried to steal their handbags. At a point, Abdelsalam took out a knife and tried to slash Agius' neck, after which he escaped while taking the handbag with him. The accused had asked the Court to allow him to admit the accusations of murder attempt, as he insisted that he did not intend to hurt the victim. Agius was grievously hurt during the attack.
3 weeks before the case: He hurt another man as he tried to rob him
Three weeks prior to this case in St Julian's, Rawad Briga Abdelsalam, a Libyan, greviously injured Owen John Carabott in an attempt to rob him. For this, he was jailed for 18 months.
The victim whose neck was slashed, will be given a chance to speak in Court
The Court had suspended the case in which the accused admitted that he slashed a woman's neck when he was trying to mug her. The case was suspended until the victim could say how she wanted to proceed with the case.
This case is being considered as probably the first one of its kind. The Judge Giovanni Grixti took his decision under the Victims of Crime Act.