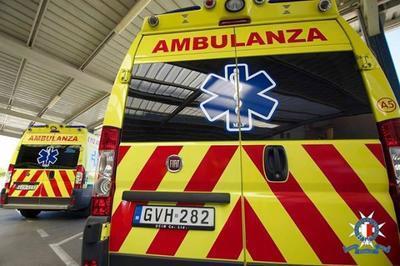 Tista' taqra bil- Malti.
A man is in a serious condition after falling in a construction site in Mdina Road, Qormi on Tuesday.
In a press release, the Police confirmed that the incident happened at around 7.30am and that the presence of the Police was requested on site. Preliminary investigations have established that the victim is a foreigner.
An ambulance was called to transfer the man to Mater Dei Hospital where he was later certified to be suffering from serious injuries.
The magistrate on duty was informed of the case. A number of experts are also assisting in the investigations, which are still ongoing.