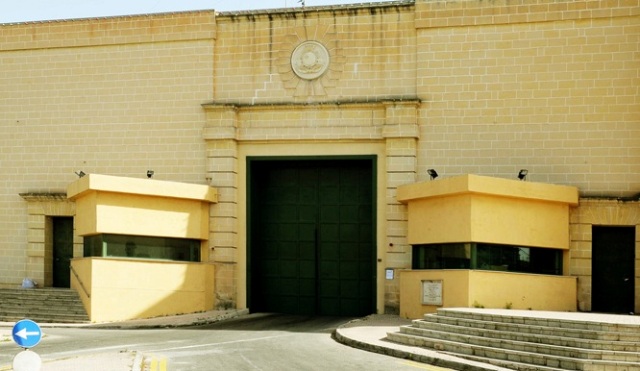 Tista' taqra bil- Malti.
A Maltese man who was awaiting extradition to the United States, has committed suicide at the Corradino Corrective Facility on Monday.
This is the tenth death at CCF over two and a half years. Only two days ago, an inmate was found dead in his cell.
In a statement the Home Affairs Ministry confirmed the death, saying that the man died at Mater Dei Hospital. A prison official was the first to notice that Nazzareno Mifsud was trying to commit suicide inside his cell at around 5.30pm on Monday.
The man was rushed to hospital in an ambulance where he was pronounced dead at 6pm.
The man was arrested in August after after living as a fugitive from US law since 1987.
The 57-year-old man was wanted in connection to sexual offences involving a minor under the age of 16. The alleged offence took place in the United States.
In a post on Facebook, Shadow Justice Minister Jason Azzopardi announced the passing away of the man. Azzopardi who refrained from naming the person noted that another suicide took place while the person was in detention. He underlined that the corrective facility should not become a morgue, adding that the state has failed to protect the man.
Newsbook.com.mt reached out to lawyer Arthur Azzopardi who was representing Nazzareno Mifsud known as Reno.
In his comments to this newsroom, Dr Azzopardi told this newsroom he was under shock at the news. Azzopardi explained that he was on the phone with his client this afternoon, some hours before Mifsud apparentlyh ended his own life. They were discussing with other lawyers Mifsud's legal strategy, including on the next hearing in Malta's Magistrates Court planned for September.
Azzopardi remarked that his client was calm, fully lucid and cooperative while discussing the case.
"Nothing untoward or strange, a very clear mind," Dr Azzopardi said.
The dean of the Faculty for Social Wellbeing, Professor Andrew Azzopardi, noted that Mifsud is the tenth person to commit suicide while in detention.
Professor Azzopardi noted that the public has not been informed how such deaths were allowed to happen and whether they could have been avoided. He insisted that the public deserves to know how such fatalities took place within state institutions.
Newsbook.com.mt had revealed that during the month of August there were two cases of attempted suicides.
The death is subject to a magisterial inquiry.