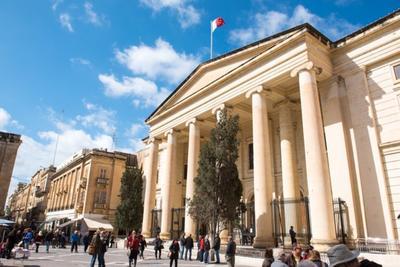 Tista' taqra bil- Malti.
A 41-year-old man accused of trying to run over a person was acquitted in court on Thursday after CCTV footage did not corroborate the alleged victim's version of events. The man was accused of attempted grievous bodily harm, reckless driving, insulting and threatening the alleged victim beyond the limits of provocation as well as not being fully in control when driving.
The alleged victim had testified that when he was crossing the street he had stopped hesitantly not knowing whether the driver would stop. He had said that the accused had signaled the pedestrian to cross but had allegedly driven onto the victim. The victim said that he had to run to avoid being hit. The driver had allegedly shouted swear words at him and insulting him. The victim claimed that the accused had threatened him of running him over.
The victim was seen crossing the road slowly and looking only to one side when he suddenly stopped in the CCTV footage which was shown in court. The driver was seen driving at normal speed after allowing the pedestrians to cross and it was then that the alleged victim quickened his pace. The footage showed "no reaction" by the victim, who had not even turned round in the direction of his alleged aggressor.
Magistrate Joseph Mifsud noted that the CCTV footage did not corroborate the victim's version of events.
The court declared that the prosecution had not proved its case beyond reasonable doubt, thereby clearing the driver of all criminal liability.