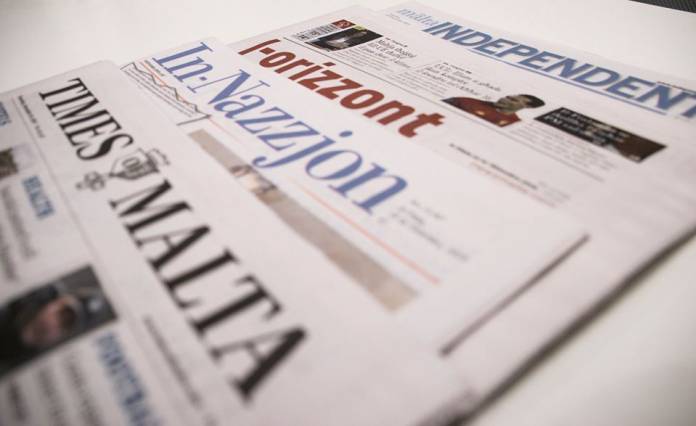 These are the headlines from Malta's frontpages.
he Independent reports that nine new Covid-19 cases have been confirmed, three of which were locally transmitted. The number of cases in Malta have now risen to 30 in total, but two patients have recovered.
The Times leads with the government announcement that bars, restaurants, gyms and cinemas will remain closed from midnight to combat the virus contagion. The Prime Minister said that a plan for a total lockdown is in place in case that decision needs to be taken.

L-Orizzont announces a new legal notice which increases fines for violating quarantine to €3,000 daily. The paper says that over 375 spot check for mandatory quarantine were conducted by Monday and five people have been fined for breaches.
In-Nazzjon says that parliament will discuss the coronavirus outbreak today after the government accepted a request by the opposition. The paper says that Opposition Leader Adrian Delia has been pushing for a debate in the House since last week.

The Independent quotes Prime Minister Robert Abela who said that the government's efforts are aimed at 'flattening the graph' to try to keep the peak of coronavirus infections to a minimum so that health services can cope with the volume of cases.
The Times says that the three people who were infected locally all work in the health services, but Public Health Superintendent Charmaine Gauci said that they contracted the virus outside of work and that they had minimal contact with patients since.
In-Nazzjon reports that the EU Commission has imposed a ban on non-essential travel into the bloc. Commission President Ursula von der Leyen dais that the drastic measure is necessary to contain the spread of the virus.
L-Orizzont says that the Armed Forces are lending a hand in the distribution of groceries and other basic needs to people in quarantine. A dedicated hotline has been set up for this purpose by authorities.