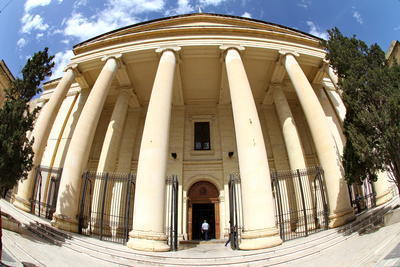 Tista' taqra bil- Malti.
The Attorney General (AG) of the Court of Justice of the European Union (EU) has concluded that the process of appointing members of the judiciary in Malta is one that does not contravene EU law.
Civil Society activists Repubblika had sought a ruling by the European Court as to whether the current system of judicial appointments in terms of the Maltese Constitution was in breach of the Treaty of the European Union (TEU) and/or Charter of Fundamental Rights.
The AG Gerard Hogan remarked that the judiciary appointment system, particularly that applicable from 2016 till 2020, protects the judiciary in a legal manner due to its independence. This is particularly in terms of stripping roles, discipline, institutional independence and financial independence, amongst others.
He went on to say that just because an appointed judiciary member has had ties to a political party prior to the appointment does not mean that the judiciary is not independent and impartial. He noted that such ties are the case with many prominent persons in notable Courts.
The AG also noted that one needs to look forwards in regards to analysing the appointment of judicial members retroactively.
There is still work to be done
Hogan noted that the Constitutional amendments brought about by the Venice Commission's Opinion No 940/2018, were a step in the right direction but there is still work to be done. He said that they fall short of ensuring judicial independence.
Having said that, "the fact that the Maltese system does not fully meet these standards does not in itself suggest that Maltese judges do not, both in theory and in fact, enjoy guarantees of independence sufficient to satisfy the requirements of Article 19 TEU."
Government's reaction
The Government noted its approval of the AG's opinion. It said that Malta is a country that enacts the principles of the rule of law, and stated that it remains dedicated to strengthening reforms to ensure good governance.