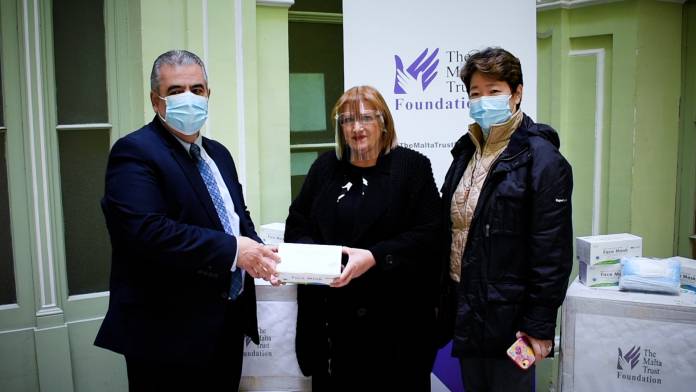 The Malta Trust Foundation has donated 100,000 surgical face masks to Social Justice and Solidarity Minister Michael Falzon to distribute them to vulnerable families and NGOs.
This donation stems from the initiative of the Malta Trust Foundation's international director Sophie Chen who was instrumental in securing the masks to help curb the spread of COVID-19 in the community.
Foundation head Marie-Louise Coleiro Preca said: "NGO representatives are wearing and disposing of masks every day and this come at a huge cost. We have also received reports of people who are unable to afford buying masks, which is why we stepped in."
The masks will be distributed to 80 NGOs, as well 53 parishes that distribute food to those in need.
Coleiro Preca appealed to everybody to abide by the authorities' instructions to wear masks properly, social distance, and to practise proper hand sanitisation.
Minister Falzon praised this initiative and urged the public to keep following directives given by authorities, as Malta waited for the introduction of the vaccine, with the hope of regaining normality. 
This content was supplied by the Malta Trust Foundation