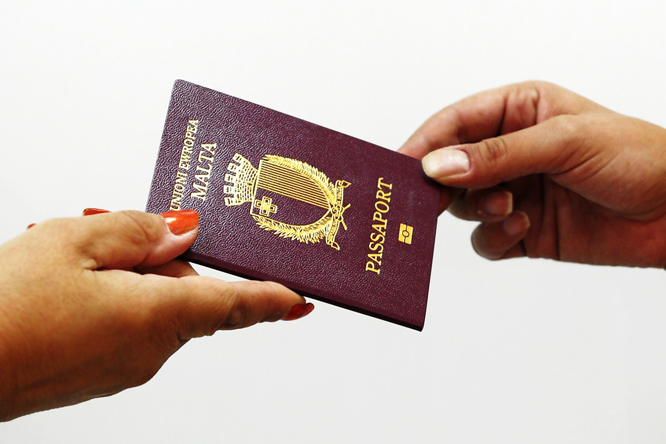 Malta's controversial Individual Investor Programme will be scrapped in September, to be replaced by a programme which will require applicants to live in Malta for at least a year before being allowed to apply for citizenship.
The government's plans were made public in a media briefing by Citizenship Parliamentary Secretary Alex Muscat, who said that the IIP would be scrapped irrespective of whether the cap of 1,800 applications is reached or not.
The IIP had attracted condemnation locally and overseas, having widely been regarded as a cynical sale of Maltese – and thus EU – passports. But as it has also proven to be a substantial source of government revenue, the government has proven reluctant to let it go, with Muscat and Prime Minister Robert Abela both repeatedly touting its benefits.
But ultimately, the government conceded that the way the programme is structured – including residency requirements that are vague to the point of being practically non-existent – is not tenable in its current form. Muscat himself said that the new system primarily seeks to address concerns raised by the European Commission over the years.
New programme capped at 1,500 applications
Under the new scheme, applicants who invest at least €600,000 will have to reside in Malta for three years before being allowed to apply for Maltese citizenship. They can speed up the process if they up their investment to €750,000, reducing their wait to just one year.
Applicants are also required to purchase a property worth at least €700,000, a value twice as high as that required by the IIP. Moreover, a €10,000 donation to a charitable organisation will be mandatory.
The government will only approve a maximum of 400 citizenship applications each year, with the scheme capped at a maximum of 1,500 applications.
However, the government is still refusing to explicitly publicise the names of those who purchase their way into becoming Maltese. As is presently the case, the names of successful applicants will only be published along with those who acquire Maltese citizenship through marriage or through naturalisation.
Four 'bad apples' slipped through IIP cracks
Muscat announced that four families who have acquired Maltese citizenship through the IIP turned out to be 'bad apples.' The Maltese citizenship of two of these families has already been withdrawn; the process to revoke the other two families' citizenship is underway.
The parliamentary secretary insisted that Malta needed to protect its reputation, and that it could not afford to have even one bad apple make it through.
He would not be drawn on commenting whether the upcoming review by Moneyval – the Council of Europe's anti-money laundering body – had anything to do with the changes. Though there are fears that the body would blacklist or grey-list Malta, Abela has insisted that the country would pass its test.