In 2018, Eurostat recorded Malta as having the highest employment growth rate. Published statistics show that when compared to the employment data of 2008, the data in 2018 showed a 46% increase in employment. This put Malta at the head of the employment growth rate. As a stand-alone year, in 2018, Malta registered the highest employment rate at +5.7% ahead of Adriatic Croatia in Croatia (+4.9%), Southern in Ireland (+4.7%), Marche in Italy (+4.6%), French Guiana in France (+4.5%), followed by Cyprus and Pest in Hungary (both +4.1%) as well as Northern & Western in Ireland (+4.0%).
In the EU as a whole, employment grew by 1.4% in 2018.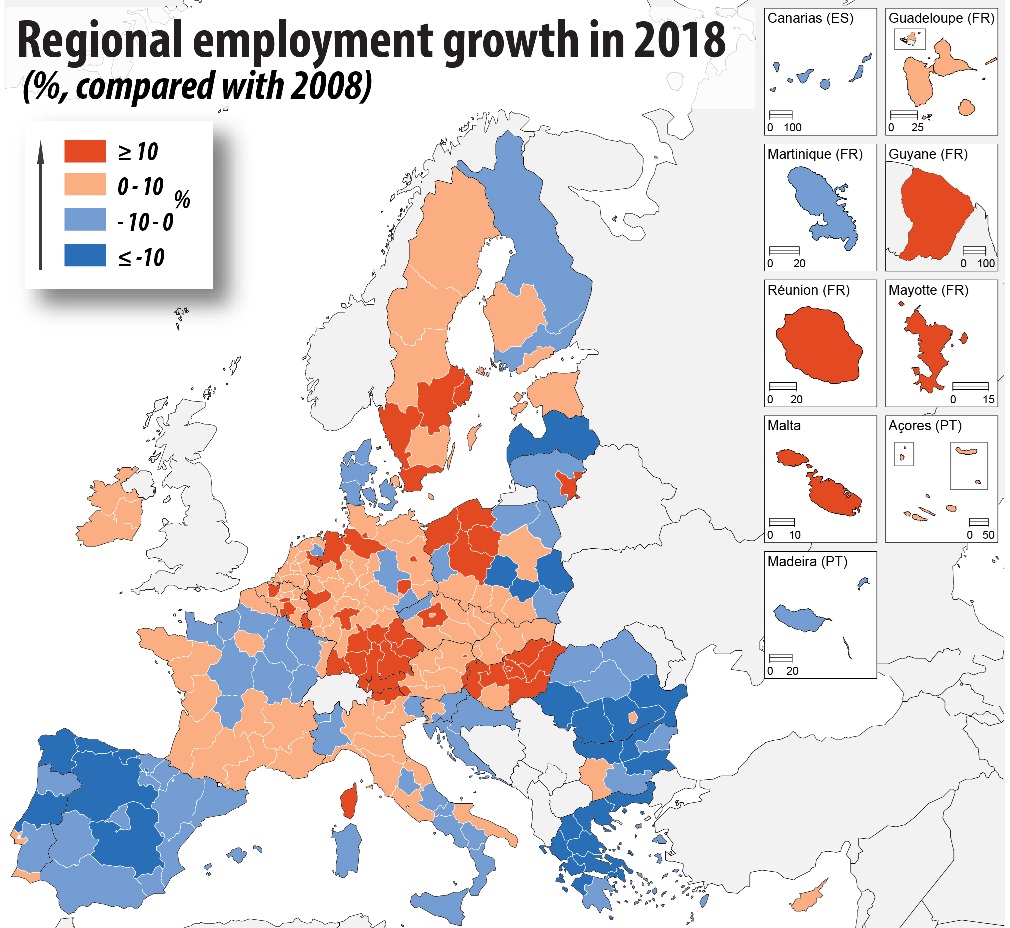 In the 2008-2018 period Malta's impressive growth rate was ahead of Luxembourg (+28.4%), the three Polish regions of Pomorskie (+26.6%), Zachodniopomorskie (+24.6%) and Wielkopolskie (+23.6%) and the region of Mayotte in France (+22.8%).
In contrast, the largest decreases in employment over the last decade were registered in the regions of the North-West (-20.2%) and North-Central (-18.0%) in Bulgaria, followed by Western Greece in Greece (-17.3%), South-Muntenia in Romania (-15.6%).