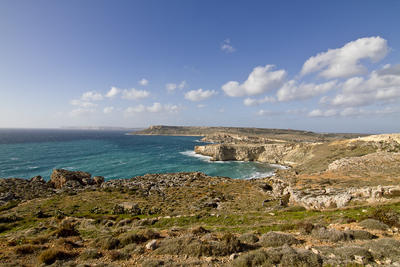 The NGO Flimkien għal Ambjent Aħjar (FAA) said in a statement that Malta has been irrevocably damaged in its reputation, its quality of life, its heritage, landscapes and urban fabric. FAA calls for the culture of greed, corruption and impunity to stop now, before more damage is done. The country cannot afford to wait weeks for the change it so urgently needs right now, said FAA in what can be considered as a clear reference to the Prime Minister's position of resigning in January instead of resigning immediately.
The NGO said that residents o suffered six years of abuse by developers' and the attitude of 'absolute free-for-all' permits.
No semblance of town planning
The organisation further stated that throughout these six years, developers turned a blind eye to legislations restricting levels of dust and noise pollution, thereby endangering the health and safety of workers.
Flimkien għal Ambjent Aħjar also stated there was no semblance of town-planning and as a result multiple cultural buildings had been damaged and bottlenecks created because of high-rises in narrow streets.
They further claimed that a part of public land has been lost, namely the ITS project, the American University in Bormla and Żonqor as well as other projects happening on ODZ land.
FAA further emphasised that the Minister Ian Borg defended the chairperson of the EPC board which issued the majority of permits of the Planning Authority, and he also defended the Chief Executive of the Planning Authority who worked close to Castille Palace, thereby protecting the developers' interests rather than that of the community.