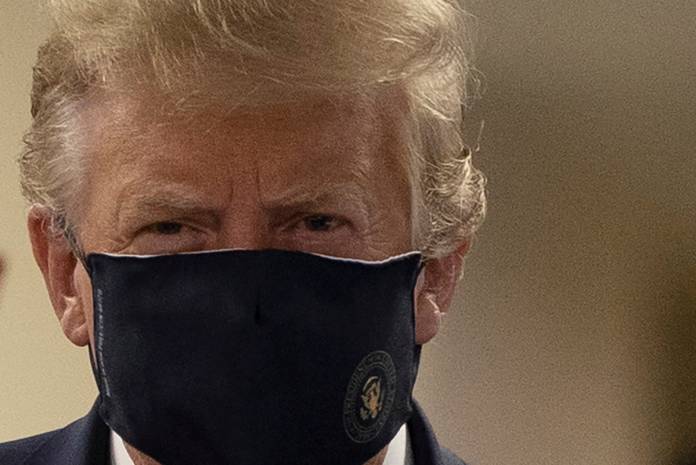 A majority of Americans believe that US President Donald Trump could have avoided Covid-19 had he taken the pandemic more seriously, according to a Reuters/Ipsos poll released on Sunday.
According to the poll, which garnered responses from 1,005 adults, 65% believe that "if President Trump had taken coronavirus more seriously, he probably would not have been infected."
As might be expected registered Democrats were far more likely to agree than registered Republicans, although half of the latter still believed this was the case, along with 9 out of 10 of the former.
A number of people in Trump's circle have tested positive for Covid-19 after attending a crowded White House event, in which Trump controversially nominated conservative judge Amy Coney Barrett for the Supreme Court as a replacement for liberal icon Ruth Bader Ginsburg. There was no spacing between seats, and very few people opted to wear face masks.
Amid conflicting messages about his health, Trump released a video in which he said he was doing well, but added that the next couple of days would be the real test.
The mixed messages have raised concerns about his true conditions, however. While his personal doctors insisted that he was doing great, the press were given a far less upbeat briefing, in which they were told that Trump was still not on a clear path to a full recovery.
Trump is considered to be a vulnerable patient with respect to Covid-19, on account of his age – 74 – and his weight.
The Reuters/Ipsos poll also suggested that the gap between Trump and his Democratic challenger Joe Biden was widening in next month's US presidential election, with 51% expressing support for the latter and 41% for the former.
However, the method used to determine the winner of the election does appear to favour Trump, with each state assigned a number of electors on a winner-takes-all basis. Trump had also lost the popular vote in 2016 against Hillary Clinton, but nevertheless received more electors after winning a number of key states.