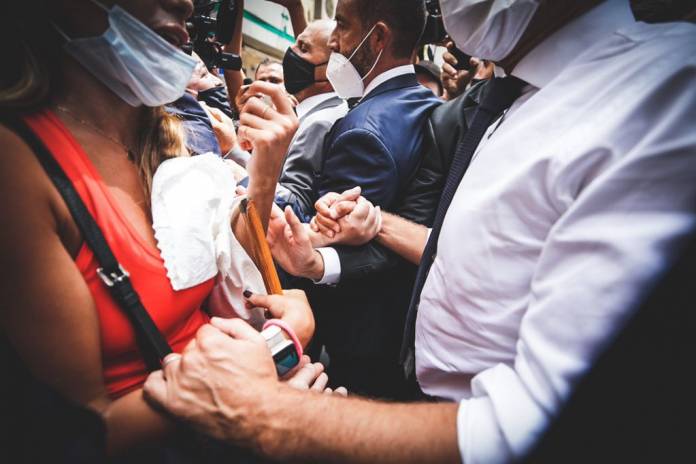 Tista' taqra bil- Malti.
Emmanuel Macron pledged to support and assist Lebanon if the country enacts the needed reforms and bring to end the corruption in the country.
Macron was visiting Beirut which was hit by a blast that so far killed 145 persons.
Speaking at a press conference after the visit, the French President asked for an international investigation to determine the cause of the explosion which devastated the city's port. He said that such inquiry should send signals that the country is serious about anti-corruption reforms.
Meanwhile, the security forces had to use tear-gas to disperse protestors in Lebanon, who gathered in front of the country's parliament demanding changes and reforms.
The death toll is expected to rise, as a number of persons are still missing. 5,000 persons were injured and up to 250,000 were left without habitable homes. This added to the country's economic woes and political uncertainty.
Macron said he proposed to the Lebanese authorities a roadmap of urgent reforms to unlock billions of dollars in funds from the international community, and that he would return to Lebanon in September to follow up.
"If reforms are not carried out, Lebanon will continue to sink," Macron said. "What is also needed here is political change. This explosion should be the start of a new era."