Tista' taqra bil- Malti.
The new Cabinet formed by Prime Minister Robert Abela is being sworn in at the President's Palace in Valletta.
Deputy Prime Minister and Minister for Health Chris Fearne said on his way in that he plans on continuing his previous work.
New Parliamentary Secretaries Alex Muscat and Clayton Bartolo said that they plan on fulfilling their now roles according to the 2017 electoral manifesto.
Prime Minister Robert Abela arrived with his wife Lydia Abela on foot after walking from Castille through Republic Street. In his first comments after forming the Cabinet, the Prime Minister said that he will speak to the media after the ceremony.
Prior to the ceremony, the Prime Minister met with the President George Vella.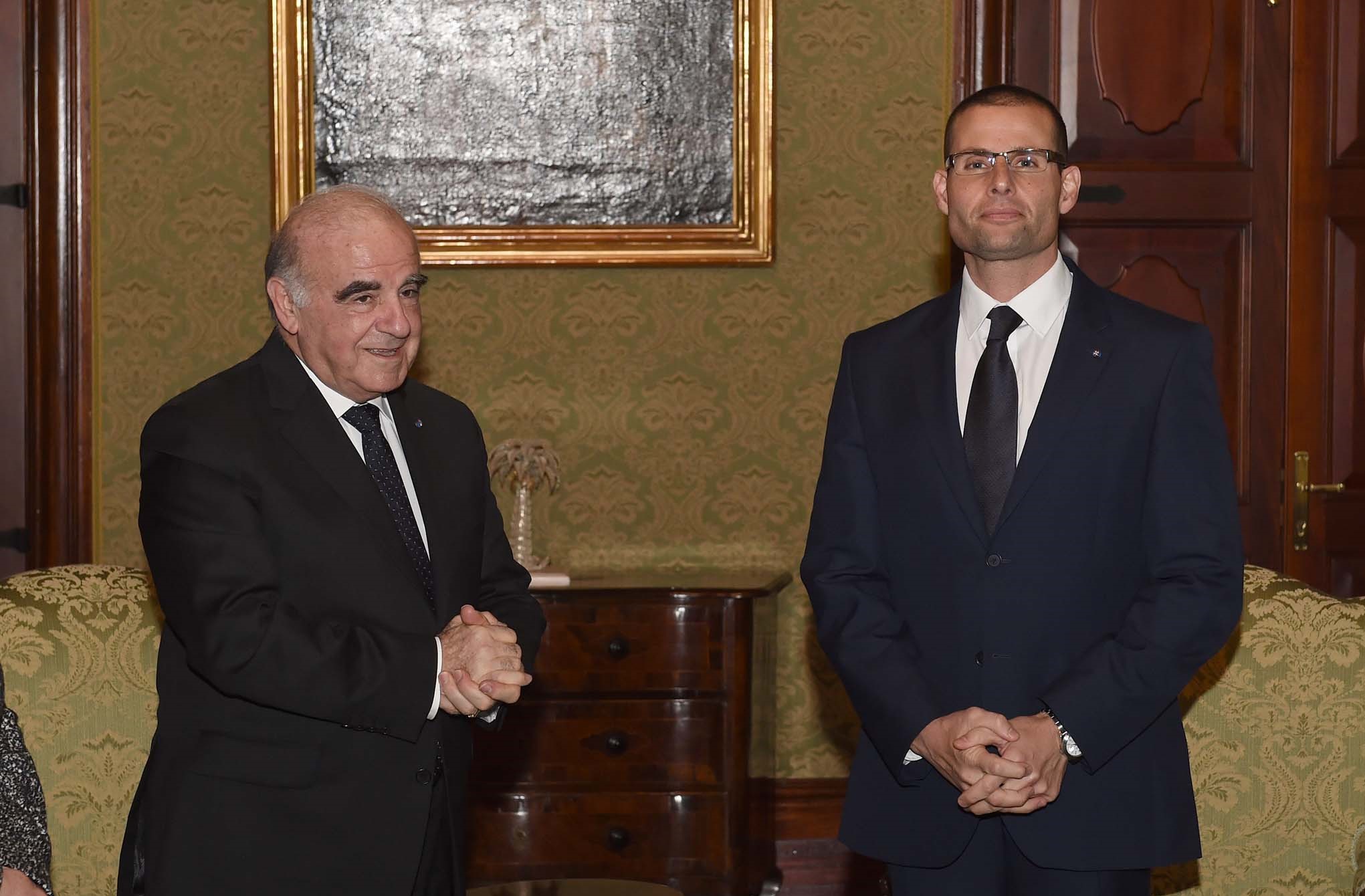 "Required reforms will be implemented" – Edward Zammit Lewis
Edward Zammit Lewis who will be sworn in as Minister for Justice, Equality and Governance said to the media that he was given a very important ministry. He said that he intends on sending a clear message, even on a European level, that the required reforms, including those concerning the recommendations made by the Venice Commission, will be implemented. He said that these will be implemented according to what makes sense in the local context.
"I won't shy away from taking decisions" – Byron Camilleri
Byron Camilleri, who will be sworn in as Minister for Home Affairs, National Security and Law Enforcement, said that there are many things to be done in his Ministry and that he won't shy away from taking decisions.
"We will undoubtedly see the implementation of the cannabis reform" – Rosianne Cutajar
Rosianne Cutajar, to be sworn in as Parliamentary Secretary for Equality and Reform, said that after a long consultation period, she will now be seeing to it that the cannabis reform is implemented. She said that after being vociferous from the back bench, she will now take advantage of her position in Cabinet to make some needed reforms.
A lot of changes within cabinet
In an interview with 103, Abela had said during his campaign that the most urgent need is that for the vacancy for Minister of Tourism to be filled. He had said that a complete government reshuffle wasn't necessary.
However, there were a lot of changes in Abela's new cabinet. Few ministers got to keep their previous ministries.
The ceremony came to an end at 5.15pm. The new Government is now expected to address a press conference.