Tista' taqra bil- Malti.
21:04 Teatru Astra postpones Sister Act
Teatru Astra has announced that its upcoming musical Sister Act was being postponed to a later date following the government's announcement. The musical was scheduled for 19-22 March.
New dates will be announced in the coming days.
For those who have already bought their tickets, their booking office will get in touch with the patrons over the coming days, the Gozo theatre explained.
20:55 Both De La Salle College in a statement published on Facebook said that it was closely following directives given by the Prime Minister and Health Authorities. The school reminded that quarantine has now been extended to all parts of Italy including Sicily.
"It is imperative that as responsible citizens we all follow such directives and keep ourselves updated because there might be new directives any moment," the heads of the College wrote.
Meanwhile San Anton School also sent out an email to parents whose children attend the school. Students were instructed to stay in 15 days quarantine if they have been in contact with individuals who were abroad whether the country they have visited is on the list or not.
Students will only be allowed back to school once the quarantine period is over and a doctor's certificate is presented.
20:45 The Malta Chamber of Commerce called on all the business community to practice the highest ethical standards when it comes to market-pricing especially on necessary items at this time, in a statement on Tuesday.
"At a time of national pressure on all aspects of life, the business community has an important role to play. While safeguarding our operations, we must also act responsibly towards our patrons" said David Xuereb, the Chamber's President.
"The Malta Chamber prides itself in acting according to the highest ethical standards, and this should be no exception", he said.
The Chamber noted that at a time of heightened demand, the rules of the market can easily provide for a price-increase. The Malta Chamber reiterated its call to all businesses to exercise the maximum ethical standards in this regard.
20:30 President Emmanuel Macron warned France on Tuesday that it was at just the start of a health epidemic as the coronavirus outbreak crept closer to the heart of French political power.
20:00 MFSA expects licensed firms to have Covid-19 contingency and business continuity plans in place
In a statement on Tuesday, the MFSA said that it was working with a number of financial industry players to ensure that regulated firms are responding effectively to the evolving situation.
It stated that it expects regulated firms to take all reasonable measures in order to have appropriate contingency plans in place to be able to deal with any eventuality. The MFSA is also maintaining a close dialogue with the Central Bank of Malta, European Supervisory Authorities, as well with the European Central Bank, to take appropriate actions, in line with identified risks.
19:45 EP revises its calendar of activities
The European Parliament has adopted a revised calendar of parliamentary activities due to force majeure.
In a statement, a spokesperson for EP said that the aim behind its revised calendar is to enable Parliament to exercise its core functions (legislative and budgetary powers, as well as plenary sessions and meetings of governing bodies of the institution), while complying with the duty of care for its Members and staff and with a view to protect public health.
Approved changes:
The April part-session initially scheduled from Monday 30 March until Thursday 2 April will take place in Brussels on Wednesday 1 April in the afternoon and Thursday 2 April in the morning.
All activities scheduled for the week starting on 16 March will be postponed or cancelled. The week starting with 23 March stays unchanged.
19:39 The Malta Employers' Association has issued a set of recommendations for its members concerning quarantine leave. Among its recommendations, the MEA has advised its members to not accept employees returning from high risk zones at work. Read the full story here.
19:00 168 deaths were recorded in Italy on Tuesday from coronavirus. This is highest single-day toll to date. In Italy, 631 people have died from the Covid-19 disease. 10, 149 individuals have been infected in just over two weeks.
Italy has been the hardest hit country outside of China.
The number of patients in intensive care rose by 144 to 877 nationwide.
18:30 Spain shut down schools in several regions, suspended flights from Italy and closed the lower house of parliament for at least a week after a lawmaker tested positive for the coronavirus, in the hope of stemming a growing outbreak.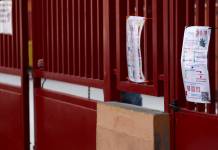 17:19 Over 4,000 cancellations have been made by English Language students from Italy and France in the past three weeks after both governments specifically banned travel for education, a spokesperson for FELTOM has told Newsbook.com.mt. Read the full story here.
17:11 Economy Minister Silvio Schembri said that repatriation flight will be operated by Air Malta. The flight will leave for Rome at 6pm today to return Italian nationals who have been stranded in Malta. Maltese nationals stranded in Rome will be brought back on a return flight. Another flight is scheduled for Wednesday morning.
"Each passenger will be screened upon their arrival to Malta. They will be asked to stay in quarantine for a period of 14 days," Schembri said.
15:30 Prime Minister Robert Abela addressed a press conference at Castille. He mentioned the measures recently taken by the health authorities as a reaction to coronavirus which has been affecting also European countries especially neighbouring country, Italy.
15:15 5th coronavirus case confirmed in Malta. The daughter of the man, the 4th case, who was tested positive to coronavirus on Monday has also been found positive to the COVID-19.
13:34 Air Malta announced all its flights to and from Italy are suspended following the ban issued by the Government of Malta after the lockdown enforced by the Italian Government. The Airline also said it is planning to operate a limited number of flights to carry urgent medical supplies for hospitals, cargo, and to repatriate residents back to the Islands.
13:00 The Superintendent of Public Health Prof. Charmaine Gauci held a press conference to give details on the opening of a testing hub against coronavirus. The media was invited to walk through the swab centre.
12:40 Education Minister Owen Bonnici confirmed that no school was shut down in Malta in fear of coronavirus
12:20 European Parliament President Davide Sassoli announced he will not attend a plenary session on Tuesday as he is in self-quarantine for 14 days after arriving in Brussels from Italy.
12:17 A spokesperson from the Ministry of Health has confirmed with Newsbook.com.mt that parents should continue sending their children to school. This newsroom contacted the Ministry for Health after a number of cases reported of parents picking up their children from school amid coronavirus panic.
12:08 In Germany the number of coronavirus patients rose to 1,295 this morning. There have been two deaths so far, those of a 78-year-old and an 89-year-old announced yesterday. The Health Minister, Jens Spahn, urged people to show solidarity towards each other despite the restrictions to their daily lives.
12:04 The Guardian reports that the coronavirus epidemic is expected to hit the UK in the coming fortnight.
11:48 Meanwhile, locally, the news that emerged this morning that the fourth coronavirus patient did not quarantine himself immediately after returning home from Italy raised a lot of concern.
The patient has been said to have a young daughter. The Malta Union of Teachers said that after speaking with the health authorities, they received confirmation that the girl did not attend school after returning from the holiday. The MUT is still monitoring this situation, as well as the rising concerns of parents and educators with regards to schools amid the outbreak.
11:44 BBC Rome correspondent said that people travelling in Italy for urgent medical or professional needs or to return home have to fill out a form.
11:42 Guests on lockdown in a hotel in Tenerife were finally let out after their 14 days of quarantine came to a close last night. They had been placed on quarantine as an Italian doctor and his wife staying in the hotel tested positive for coronavirus.
11:39 The media has been invited for a walk-through at the new swab centre in Ħal Farruġ at 1pm.
11:36 Denmark halted all air traffic coming from red zones, i.e. Italy, South Korea, Iran and China.
11:27 Lebanon registered its first death due to coronavirus.
11:24 Serbia, which has four coronavirus cases so far, has closed its borders with Italy, and is not accepting people coming from China, Iran, South Korea and Switzerland.
11:22 Musicians are cancelling shows amid the coronavirus outbreak. These include Miley Cyrus, Madonna and Pearl Jam.
11:16 Great Ormond Street Hospital in London has cancelled heart surgery on children after one of its health professionals tested positive for the coronavirus.
11:07 The Czech Republic is to close schools indefinitely and ban events hosting more than 100 people in new measures to contain the coronavirus, its prime minister said on Tuesday.
There are currently 40 cases in the country.
10:51 David Sassoli, President of the European Parliament, has said that he will work from home for the next two weeks after having visited Italy over the weekend.
Sassoli, who is from Florence, said in a statement: "The new advice introduced by the Italian government extends the protected area to the whole national territory. This has important consequences for the behaviour of Italian MEPs. For this reason, I have decided after having been in Italy over the last weekend, as a precaution, to follow the indicated measures and to exercise my function as President from my home in Brussels in compliance with the 14 days indicated by the health protocol. Covid-19 obliges everyone to be responsible and to be cautious. It is a delicate moment for all of us. Parliament will continue to work to exercise its duties. No virus can block democracy."
10:45 Polish Prime Minister has announced that all mass events are to be cancelled. There are currently 17 cases of coronavirus in Poland.
Yesterday, Ireland cancelled all St Patrick's Day activities planned for 17th March.
The Maltese Cabinet should today discuss whether St Patrick's Day parties planned locally should be cancelled. Prof. Charmaine Gauci said this when questioned about it by journalists during the press briefing on coronavirus this morning.
10:35 Pope Francis has urged Catholic priests "have the courage" to go out and help those sickened by coronavirus.
"Let us pray to the Lord also for our priests, that they may have the courage to go out and visit the sick… and to accompany the medical staff and volunteers in the work they do," the pontiff said during a mass in Vatican City.
St Peter's Square in the Vatican was almost empty this morning after a nationwide lockdown was announced by PM Giuseppe Conte last night. There were only a few dozen people walking around, most of them without masks.
10:22 The Dutch Prime Minister advised the nation not to shake hands, and then forgot and did it himself.
Shaking hands and kissing on the cheek when greeting people has halted to a minimum around the world, so as to avoid contact.
This is how "the Wuhan shake" has originated. This is what touching elbow to elbow is being called on social media.
10:03 In Greece, the coronavirus cases surged from 84 to 89 overnight.
09:59 An elderly man in Vancouver became the first person to lose his life because of coronavirus in Canada.
09:51 Which areas have been affected most in Italy?
09:49 The first patient who had tested positive for the virus in Italy has just been released from the Intensive Care Unit for the first time since 21st February.
The death toll in Italy stands at 463 persons.
09:45 Moldova banned all foreigners arriving by plane from any country affected by the coronavirus. The country reported its first case 3 days ago, a 48 year old woman who arrived from Italy.
09:36 In Africa there are 100 confirmed cases. BBC lists them as follows:
Egypt – 55
Algeria – 20
South Africa – 7
Tunisia – 5
Senegal – 4
Morocco – 2
Cameroon – 2
Burkina Faso – 2
Nigeria – 2
Togo – 1
09:31 There is barely a soul to be seen in Italy's streets, as photos from foreign media show, on the first day of the national lockdown.
09:23 A hub for testing is to open today.
09:18 Prof. Charmaine Gauci says that Minister of Health Chris Fearne is to address a press conference at 4.30pm after Cabinet discusses whether mass events should still be held, such as St Patrick's Day on 17th March.
09:12 There have been 265 tests in total, 369 swabs.
09:09 The partner and child of the fourth coronavirus patient are being monitored in Mater Dei Hospital, even though they have showed no symptoms.
It emerges that the patient waited a few days before he started the self-quarantine, however he did not show symptoms when he went to work. The people he was in contact with are also being monitored and have been placed on mandatory quarantine.
09:02 Superintendent of Public Health Prof. Charmaine Gauci is addressing a press conference to give the press the details of the fourth coronavirus case in Malta.
Newsbook.com.mt is reporting LIVE from the press conference.
08:59 What is the Covid-19 situation around the globe?
US President Donald Trump proposed 'huge' economic measures after the US and UK stock markets suffered their worst daily slump yesterday since the 2008 financial crisis
In the US, passengers started disembarking in California from the Grand Princess cruise ship, with 21 confirmed cases onboard
Chinese president Xi Jinping arrived in Wuhan, the Chinese city where the virus originated
The WHO said the threat of a pandemic is 'very real' but stressed the virus could still be controlled
France's culture minister, Franck Riester, became the latest French politician to contract the virus, after several lawmakers were diagnosed
In Cyprus there are 2 cases, and since one of them is a medical doctor, Cyprus' largest hospital suspended most services on Tuesday
The global death toll passed 4,000, and infections are at over 114,000.
08:57 The Malta Bankers' Association said that it is following the latest developments of the Covid-19 outbreak and its impact on the economy.
08:55 Malta launched an international Covid-19 helpline, intended for Maltese nationals in foreign countries who are seeking help in making their way home.
08:50 Good morning and welcome to this live blog, bringing you the latest developments on coronavirus, both locally and internationally.
Following Italian Prime Minister Giuseppe Conte's announcement last night that all of Italy is under lockdown, Prime Minister Robert Abela called a press conference announcing that all travels between Malta and Italy, by air and by sea, are suspended with immediate effect.
Malta announced its fourth coronavirus cases yesterday, which the Superintendent of Public Health Charmaine Gauci is to brief media about at 9am.