Tista' taqra bil- Malti.
22:58 Miriam Dalli is the first MEP elected on first count with 51,000 votes on behalf of Partit Laburista. The other MEPs to be elected on behalf of Partit Laburista are Alfred Sant who obtained around 21,300 votes on first count, followed by Alex Agius Saliba by 15,000 and Josianne Cutajar with 12,900. Roberta Metsola and David Casa got 31,000 and 16,600 votes on first count according to unofficial results. The quota is at about 37,000 votes.
21:15 PN MEP candidate Dione Borg told Newsbook.com.mt that Nationalists have abstained from voting due to a number of reasons.
READ: Watch: 'There are a number of reasons why Nationalists abstained from voting' – Borg
20:40 PL MEP candidate and possibly the first Gozitan to be elected to the European Parliament told Newsbook.com.mt that the electorate has chosen representatives that speak out in favour of Malta and Gozo.
READ: Watch: 'MEPs that speak in favour of Malta and Gozo were chosen' – Cutajar
20.30
Alex Agius Saliba maintained that the public has responded by choosing a form of politics which defends the citizen as opposed to a politics built around fear.
Watch: "The public chose a party which defends the citizen" – Agius Saliba
20:19
Dr Miriam Dalli told Newsbook.com.mt that it's direct contact with the public that led to this result.
Watch: "Result reflects contact with public" – Dalli
20:05
Newsbook.com.mt talked to a number of PL candidates, amongst them Dr Miriam Dalli, Dr Alex Agius Saliba and also Dr Josianne Cutajar. They all said that they'll most likely be elected as MEPs.
20:00
The Opposition leader is seen to be exiting the PL room that is close to the entrance of the counting hall.
19:46 
Votes are being counted.
19:42 
A number of people wish Adrian Delia to resign as leader of Nationalist Party, and have opened a Facebook page in order to protest about this.
https://www.facebook.com/535665316889126/photos/a.535677963554528/689291558193167/?type=3
19:40 
Activist group Occupy Justice tweeted that it's a good start that 36% of the Maltese population voted for those who talk in favour of the Rule of Law in Malta.
The people have chosen and 36% said they want their representatives to continue the fight against impunity and for the rule of law to prevail. That's a good start! @TheShiftNews @repubblikaMT @TheTimesofMalta @PES_PSE @EPPGroup
'Liberty leading the people' by Eugene Delacroix pic.twitter.com/hSL49OpDsz

— #occupyjustice 🍃 (@occupyjusticema) May 26, 2019
19:30 
Leader of Nationalist Party Adrian Delia visited the counting hall in-Naxxar to meet the public. He sustained that he won't be resigning from his post.
Watch: 'I will not be resigning' – Delia
19:20 
Labour Parliamentary Member Glenn Bedingfield tweeted that the results show that the country wants unity.
The People's Verdict leaves no room for interpretation – #Malta voted against divisive politics & in favour of a unified country. #Labour is the present & future. pic.twitter.com/ZwX8VpG9Ji

— Glenn Bedingfield (@GlenBedingfield) May 26, 2019
18:30 
Parliamentary Secretary Silvio Schembri said that the Labour Party has the highest percentage of votes in Europe.
The #Malta Labour Party (S&D) appears to have landed the biggest majority in national history, becoming the party with the largest percentage of votes in Europe. https://t.co/GyFZmAc3Pj

— Silvio Schembri (@SilvioSchembri) May 26, 2019
18:08 
David Thake, in reaction to Delia's speech, stated that Delia needs to be forced to design. Mandy Mallia, Daphne Caruana Galizia's sister, also shared that she thinks that Delia shouls resign.
This guy is not going to resign of his own accord. At this point in time the people who love the party have to force him out. The longer you delay, the bigger the loss of votes will be. You cannot dither any longer…. https://t.co/dIDpQeQ9R0

— David Thake (@davidthake) May 26, 2019
@adriandeliapn's silence is deafening.

My vote was not acknowledgmt of Delia as leader. I voted for continuity, for the individuals who best represent me in the #EP – the 2 who have been unwavering in their fight for #JusticeForDaphne & the #RuleOfLaw to prevail. #DeliaMustGo

— Mandy Mallia (@MandyMallia) May 26, 2019
17.54
The Nationalist leader Adrian Delia has said that the party has accepted the result of the European elections with the 'greatest humility' and that there are 'lessons' to be learned.
Delia thanked the 1000s who voted for the Nationalists and those who stood as candidates, saying that they have a duty to respect those who voted for them.
This was a pre-recorded message which was delivered on the Nationalist Party's news outlet Net News.
Read his full message here
17.12
As of this current time, 809 ballot boxes have been opened and their votes registered. There been 103,722 valid votes along with 3,907 votes which were invalid.
17.08
The Maltese people should engage with xenophobia by upholding the values of 'humanity and solidarity,' Alternattiva Demokratika's leader Carmel Cacopardo has said.
AD's Chairperson said this in response to a worryingly higher percentage of voters that, 'have decided to associate themselves with the politics of hate.'
Cacopardo says, 'it is still too early to comment on how the party fared given that only a third of votes have been counted.'
Read the article here
17.03
Arnold Cassola, independent candidate for the European Parliamentary Elections, said that this result will boost the arrogance of certain members which form part of the Labour Party, such as Keith Schembri and Konrad Mizzi. He added that this result also reflects the fact that there is no Opposition in Malta.
In a press release, he also detailed that thousands of Maltese are happy to believe that the disabled are to be killed in a soft way at birth, and men with low IQ should be sterilized.
Read the full article here 
16.49
Unofficial sources are saying that Partit Laburista will obtain its fourth seat in the European Parliament with Miriam Dalli obtaining the most number of votes.
According to the sources that have spoken with Newsbook.com.mt, Alfred Sant, Alex Agius Saliba and Josianne Cutajar are expected to be elected on behalf of Partit Laburista. For Partit Nazzjonalista, David Casa and Roberta Metsola are expected to be elected.
Read the report here
16.18
Unofficial estimates say that the Labour Party has won the EU election by over 50,000 votes.  Difference sources are reporting the figure to be either 51,500 51,600, although nothing is confirmed.
Here is the latest from the count in Naxxar.
15.45
Partit Nazzjonalista activists have expressed their discontent with the results obtained by their party in the European Parliament elections by affixing posters on the party clubs.
Posters were affixed on the PN clubs in St Paul's Bay, San Ġwann and Swieqi.
15.28
So how did the smaller parties and independent candidates do? The initial figures suggest that they managed to get 7% of the vote. So how does that stack up with vote shares in previous European elections?
You can follow the link to read the full article here
15.25
Partit Nazzjonalista Secretary General Clyde Puli claimed that the election result from Saturday's election give Partit Nazzjonalista the opportunity to move forward, by implementing the reforms and changes which are needed.
Speaking to Newsbook.com.mt, Puli said that the party humbly accepts the result however, he explained the result requires the party to reflect on what it is saying and by whom it is being said.
Read the rest of Puli's comments here
14.20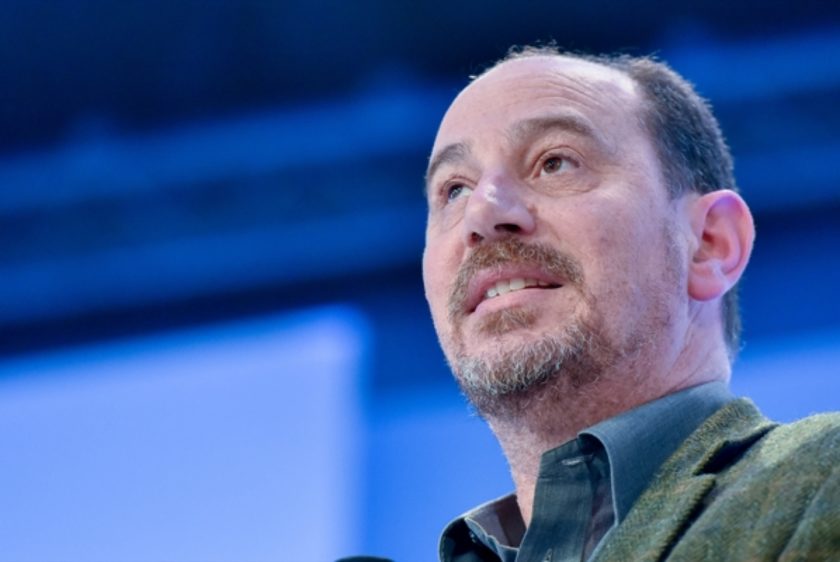 The Partit Demokratika has said that it wishes to be the 'beating heart of clean and honest politics,' in its letter of thanks to voters.
PD has issued a thank you to its voters explaining that they wish to continue working in the interests of the Maltese people.'
'We have a big responsibility upon us. Nearly 30 per cent of voters have sent a clear message: They think politics is broken beyond fixing and have chosen to not vote. To these we say: We are hearing you loud and clear. We agree you deserve better and will double down on our work.'
Read the full story here
14.00
Partit Laburista leader Joseph Muscat said that 'unity should remain the focal point of the movement' as he addressed party activists gathered outside Partit Laburista Headquarters in Ħamrun.
Hours after the first indications were pronounced, Muscat spoke from the party headquarters balcony addressing those who gathered outside. The PL leader thanked those who voted the Labour party in the European Parliament and local council elections. Muscat claimed that what unites the people, is bigger than what separates them, arguing that people want unity.
Read the rest of the Labour leader's comments to PL supporters here
13.08
Partit Nazzjonalista Deputy Leader Robert Arrigo said that no one has the third or fourth quota, in a comment to Newsbook.com.mt.
Spotted in the count hall minutes after Partit Laburista delegates said that the first indications show a major win for the party, Arrigo reacted to the initial indications.
According to Arrigo, that while Partit Laburista secured the majority of the votes, claiming a projection of a win with 45,000 votes, from Partit Nazzjonalista's samples it shows that the gap is of some 40,000.
Arrigo said that one needs to analyse the votes.
Read the rest of Arrigo's comments here
12:34 PN candidate thanks the Electorate for the support he received.
11:53 PL MPs take to Twitter to comment on the historical win.
Biggest ever electoral win in #Malta's history at #EP2019 by @JosephMuscat_JM. Over 55% with a record margin between parties. Malta in our hearts #maltafqalbna. https://t.co/KVgNbiS4Nq

— Kurt Farrugia (@KurtFarrugia) May 26, 2019
Thank You #Malta. #Labour Wins Big. In 2008 #PN shouted "spicca l-Labour" and thr Maltese people replied. Thank you @JosephMuscat_JM and all at @PL_Malta 🇲🇹❤️

— Glenn Bedingfield (@GlenBedingfield) May 26, 2019
Biggest victory in #Malta's electoral history. This is a vote against division and in favour of unity and our country. Thank you to the electorate for their trust in @PL_Malta. @JosephMuscat_JM #Maltafqalbna 🇲🇹🇲🇹🇲🇹

— Chris Cardona (@ChrisCardonaMP) May 26, 2019
#Malta #Gozo once again chose optimism over pessimism prosperity over uncertainty and clearly our PM Joseph Muscat over Adrian Delia, thank you and well done for your positive energy and work in the campaign The exciting journey continues @JosephMuscat_JM #Maltafqalbna

— Edward Zammit-Lewis (@ZammitLewisEdw) May 26, 2019
11:42 Non official result: PL 55% PN 38% Others 7%
11:13 PL pundits celebrating behind the Perspex.
11:10 Joseph Muscat just stated that PL  projections indicate a 55% win.
10:50 Newsbook.com.mt sources are unofficially indicating a 54,000 vote difference between the PL and PN .
10:42 78 scanners will be used to process the votes.
10:16 The Police presence has increased in the corridor behind the Perspex.
10:00 Emanuel Cuschieri is advising the Facebook group Laburisti sal-Mewt to criticise the PN but not the PN leader Adrian Delia, as his leadership puts the PL at an advantage.
09:52 The first box of every table has been scrutinised.
09:36 The counting process has started.
09:11 Delegates at the Naxxar Counting Hall are collecting behind the Perspex wall.
08:58 Nicole Borg from teh Counting Hall in Naxxar reports that the first results are expected between 10am and 10.30am
08:19 According to the electoral Commission the turnout figures have increased. The new number stands at 72.6%.
08:09 President of Malta George Vella congratulates the Electoral Commission, the political parties, the Police Force and the electorate for their participation in this election.
Congrats to the Electoral Commission, political parties, police, the electorate in general, for a well run, serene, democratic election.

— George Vella (@presidentmt) May 26, 2019
08:06 A Newsbook.com.mt source is saying that the difference in votes between PL and PN wil be around 48,000.
08:01 Nicole Borg from the Counting Hall in Naxxar reports that vote boxes are still being opened. Various candidates are present as well as Ministers Chris Fearne and Chris Cardona.
07:45 The Electoral Commission issued the median percentage of voters as 70.12%. When compared to the previous EP elections of 2014 this shows a decrease of 4.7% in the general turnout. Districts five, six and seven had turnouts higher than 75% whilst the tenth district had the lowest turnover at 58.9%.
07:41 MP Hermann Schiavone said that Partit Nazzjonalista has a difficult day ahead as Partit Laburista will win big (rebħa kbira). He concluded that this is because many Partit Nazzjonalista supporters did not vote.
07:31 Beppe Galea from the Counting Hall in Naxxar says that there are a number of representatives from the various parties with a very strong amount of Partit Laburista agents.
07:20 LIVE programme with the latest updates. Fr Joe Borg and Sylvana Debono will be talking to a number of political pundits to discuss the counting process.
07:00 LIVE link with Nicole Borg from the Counting Hall in Naxxar.